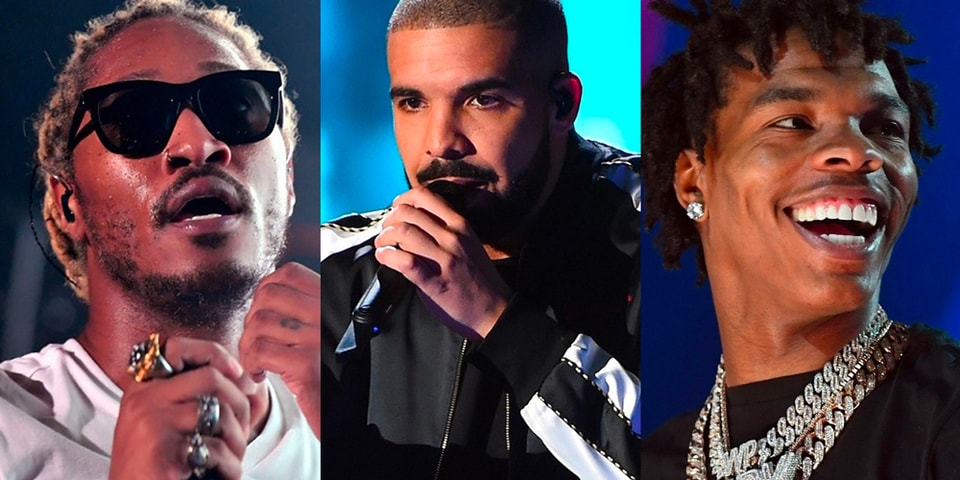 Vevo has shared its exclusive list of the 10 most-watched hip-hop videos of 2020, with Future and Drake's "Life Is Good" taking the No. 1 spot.
According to reports, the Director X-helmed visual garnered over a billion views globally and 530 million views in the United States since its release in January 2020. The track then appeared on Future's eight studio album High Off Life, which dropped a few months later in May.
Elsewhere in the list, Lil Baby occupies five spots with "Woah," "All In," "Sum 2 Prove" and his two 42 Dugg-assisted cuts, "We Paid" and "Grace." Drake makes two more appearances with "Laugh Now Cry Later" featuring Lil Durk and "Toosie Slide," while Moneybagg Yo's "Me Vs. Me" and Lil Nas X and Nas' "Rodeo" make single appearances each.
"Future and Drake started the year off by dropping 'Life Is Good,' and almost a full year later, the video shows no signs of getting old," Vevo's VP of music & content Jordan Glickson said. "Far and away the most-watched video of the year, it stayed at the top of our charts for months. And while Drake showed up three times in our top 10, Lil Baby secured his spot as the most viewed artist in the U.S. by charting five videos in our top 10, and our most-watched Ctrl performance of 2020."
Take a look at the complete list below.
1.) Future x Drake – "Life Is Good" (530 million views)
2.) Lil Baby x 42 Dugg – "We Paid" (157 million views)
3.) Lil Baby – "Woah" (107 million views)
4.) Drake x Lil Durk – "Laugh Now Cry Later" (94 million views)
5.) Lil Baby x 42 Dugg – "Grace" (78 million views)
6.) Drake – "Toosie Slide" (66 million views)
7.) Moneybagg Yo – "Me Vs. Me" (61 million views)
8.) Lil Baby – "All In" (53 million views)
9.) Lil Baby – "Sum 2 Prove" (51 million views)
10.) Lil Nas X x Nas – "Rodeo" (50 million views)
Elsewhere in music, take a look at HYPEBEAST's Best Albums of 2020 list.