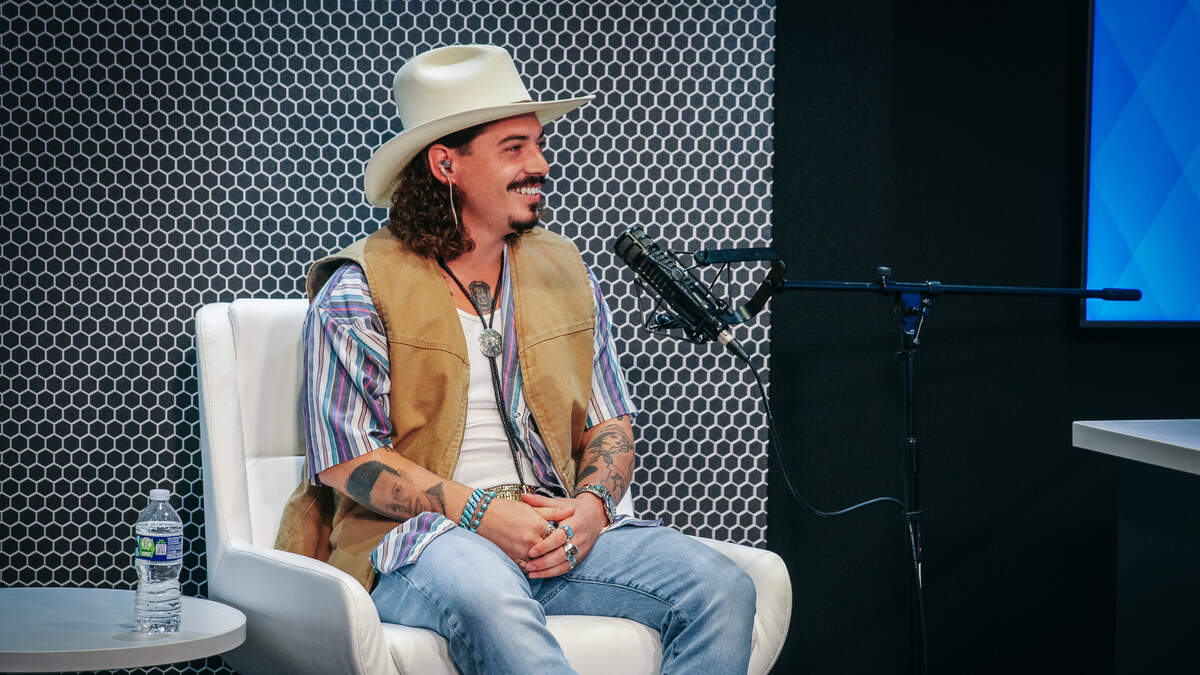 Ryan Charles was just on American Song Contest with his song "New Boot Goofin'" and he stopped by The Bobby Bones Show today (May 23) to perform the song and discuss his time on the show.
American Song Contest has a person from each of the 50 states on to compete for the best original song in the country. Charles was hit up via Instagram direct messages by a casting director for the show. They wanted him to represent his home state of Wyoming with his original song "New Boot Goofin'." Charles was the first person on the show to be kicked off twice. He was eliminated, and then was asked to return only to be eliminated again. His song "New Boot Goofin'" is a saying people have likely heard on Reno 911, but it's a saying that people in his home state have been saying forever. The song was inspired by a moment with his cousin. Charles' cousin came out in some slippers and he said he was new boot goofin' and that moment sparked the idea for the song. Charles calls his music western rap and this song falls under that category.
After being eliminated from the show, country artist Ian Munsick and his wife Caroline asked Charles to come out to Nashville to perform at Munsick's show. They encouraged him to move out to Nashville, so Charles did and then Caroline ended up becoming his manager. Charles is just now starting to see some money off of streams with his music, he said the song "New Boot Goofin'" belongs to him as well as Atlantic Records. Charles also has an alter ego that he named Jiggy Buckaroo, which is why the majority of his social media handles use that name.
Bobby Bones said this was likely the first hip hop performance on the show. Ryan Charles performed his song "New Boot Goofin'."