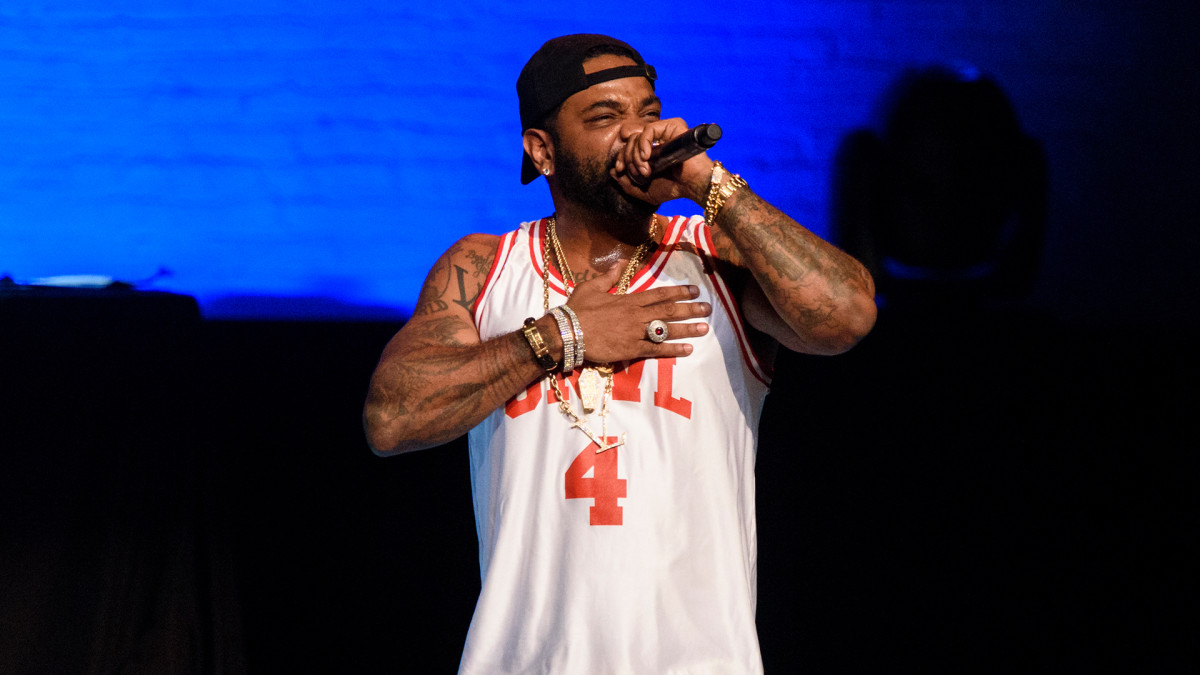 After Lil Tjay was shot in New Jersey earlier this month, Jim Jones offered up some love for the artist and stood by his own position that being a rapper is "the most dangerous job in the world."
Speaking with HipHopDX, Jones was asked about his comments from two years ago in which he said being a hip-hop artist is "more dangerous than being a soldier." He's now pointed to Lil Tjay as proof.
"I stand on it," Jones said. "We have more rappers getting killed than we have weeks in the year. Shit, my prayers go out to Lil Tjay who just got shot up the other day, and I don't even know his condition but, you know, it's terrible out there. Every day they talk about a different rapper that just got shot or was involved in a shooting or something like that."
El Capo once again confidently said that "being a rapper in today's society is definitely the most dangerous job in the world," and suggested MCs have a "50 percent chance of making it as a rapper and making it alive as a rapper."
While a motive has yet to be determined in the attack on Lil Tjay, Jones suggested money could be a motivation.
"I don't want nobody to ever get that twisted," Jones continued. "Rap and music make a lot of money. Matter of fact, these rappers couldn't get to the other money that they're making if they didn't have the music that they have. Nobody would give a fuck about them if they didn't have some music that the people loved, so you gotta think about that."
Lil Tjay underwent emergency surgery following the shooting, and on June 23 the Bergen County Prosecutor's Office said he was in "critical but stable condition." Further updates on his condition have yet to surface. The accused shooter, Mohamed Konate, was arrested in New York City at a hospital just hours after the shooting.
Earlier this year, Jones reiterated his comments in a Breakfast Club interview, in which he said he firmly stood by what he said. "There's no protection for the artists anymore," he told the hosts. "I stand on what I said, being a rapper is the most dangerous job in the world. … Some of the biggest artists that we've seen come out this game are getting gunned down, due to street violence and things like that."