Celebrities and public figures tend to be a multitalented bunch. Some musicians veer into acting and find a lucrative new career track. Trained actors often branch off into music, podcasting, directing, and more to expand their resumes beyond onscreen roles. There is sometimes negative pushback for making leaps into certain new arenas, especially if fans are used to seeing a certain celebrity as solely a musician or a writer.
While many stars fail to make waves when they "step outside their lane," there are celebrities like LL Cool J who move from one realm to another (in his case, from music to acting) with relative ease and success. It's pretty easy to find actors who branch off into the music world either as solo artists or members of bands. So many, in fact, that you may not realize that your favorite celebrities also have music careers.
Stacker looked into celebrities who have made music, from actors to directors to writers, and compiled a list of 25 who have been a part of legitimate music acts. This list just might surprise you with new information about some incredibly popular people.
You may also like: Songs that dominated Billboard charts the longest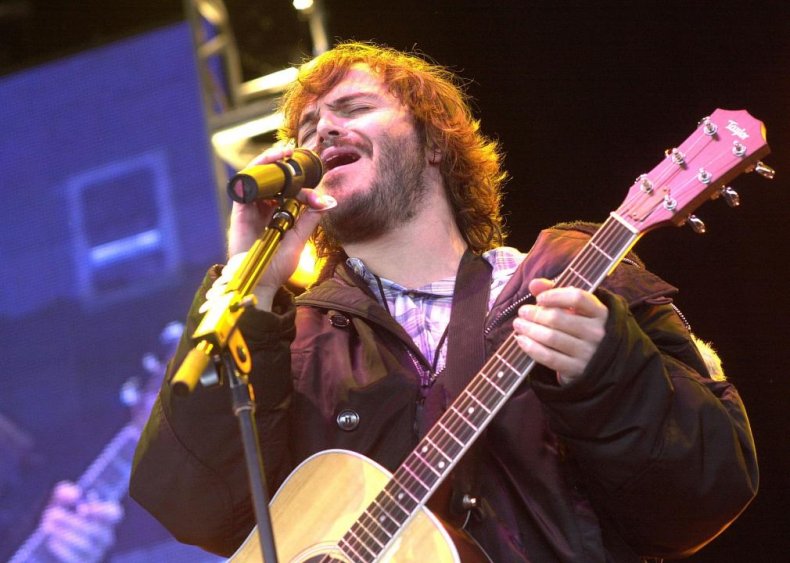 Jack Black
Jack Black is known for his comedic turns in several films, including Nacho Libre and the revived Jumanji franchise. Fans may not know, however, that he's the frontman and guitarist for Tenacious D, a comedy rock band. The duo's music has been included in several video games, and the group won a Grammy Award for Best Metal Performance in 2014.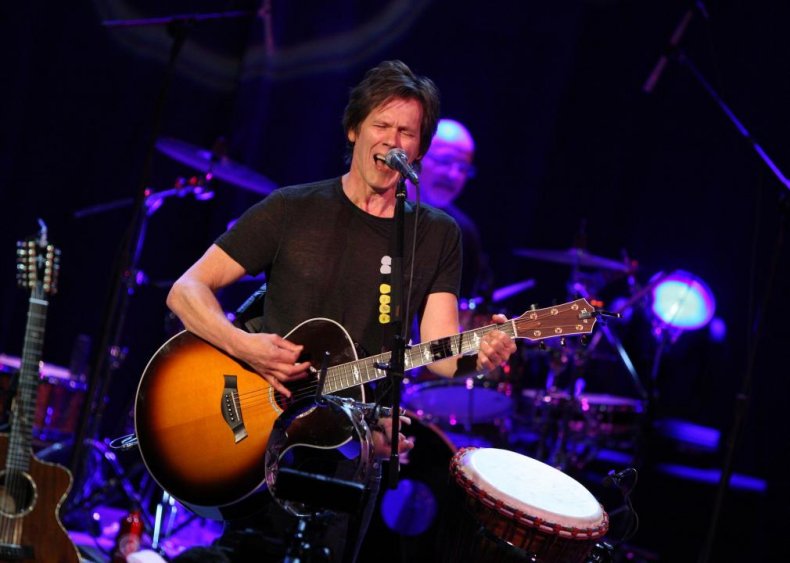 Kevin Bacon
Everyone seems to have some connection to Kevin Bacon—hence the popularity of "Six Degrees of Kevin Bacon." So it comes as no surprise that the prolific film and TV legend has his creative hands in a bit of everything, including music. Bacon and his brother Michael have their own band, aptly called The Bacon Brothers. The pair began releasing professional material in 1995 and continue to make albums.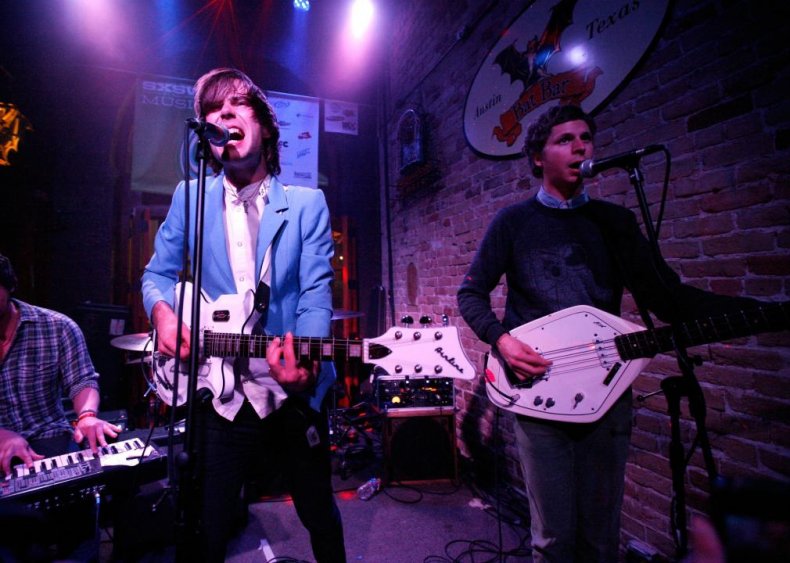 Michael Cera
Fans know him as Evan from Superbad and George Michael Bluth in Arrested Development. However, he's also a talented musician who plays several instruments, including bass guitar and mandolin, as a member of both Mister Heavenly and The Long Goodbye. Cera also showed off his talents onscreen in Scott Pilgrim vs. the World as a musician aiming to get a record deal.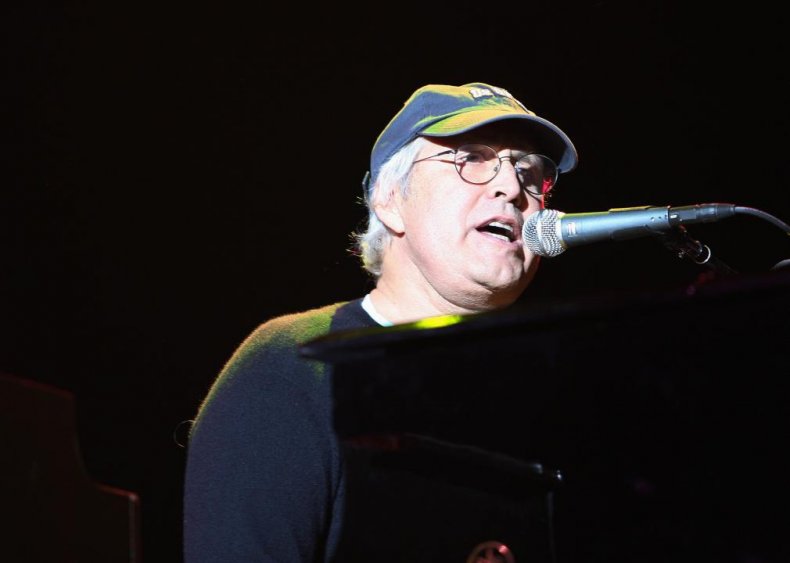 Chevy Chase
The National Lampoon star has done a little bit of everything: acting, writing, even hosting a talk show. He's beloved by a legion of fans, but some of them may not realize that he's into music, too. Chase released a self-titled comedy album back in 1980.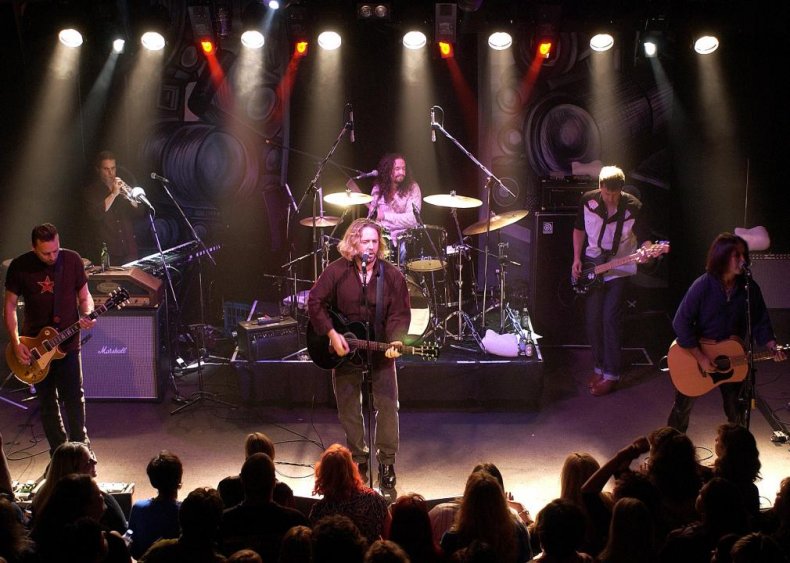 Russell Crowe
Crowe's lengthy career includes decades of playing music. Crowe became the lead vocalist for Thirty Odd Foot of Grunts, an Australian rock band, in the late 80s. The group released several albums in the 1990s and 2000s. He later joined a Canadian band, reimagining his earlier group and continuing to release music. Film fans got to witness his vocal chops as Javert in Les Miserables.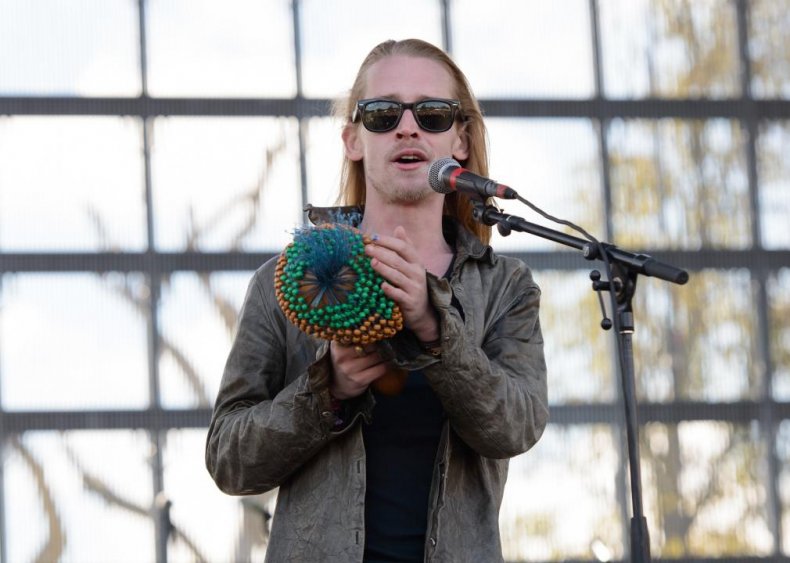 Macaulay Culkin
The Home Alone actor stole the hearts of moviegoers in the early 90s before taking a long break then returning to the screen. Culkin has done several things outside of film and TV, including writing a book and starting a podcast. People may not know that he's the co-founder of The Pizza Underground, a comedy rock band established in New York City in 2013 that has since disbanded.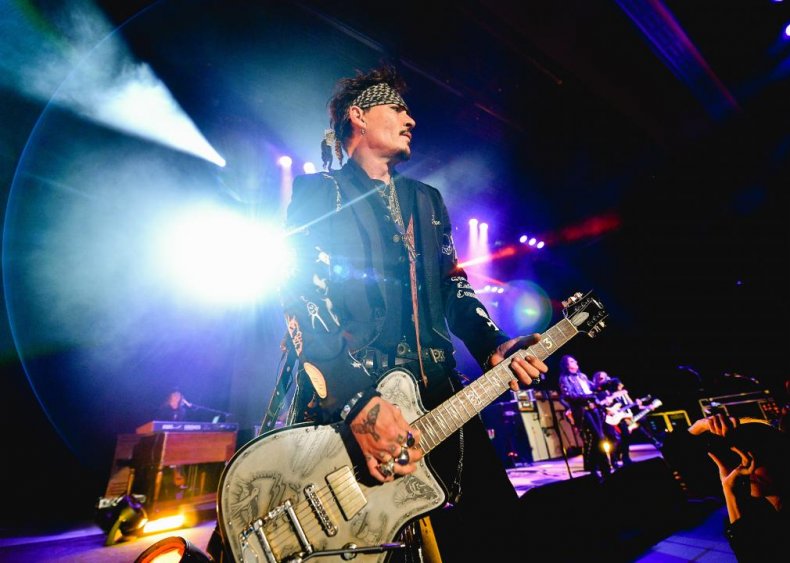 Johnny Depp
Before his acting career took off, Depp was a guitarist working with artists like Iggy Pop, Aerosmith and Oasis. Depp was once a part of P, a group formed of musicians from other popular bands like the Red Hot Chili Peppers and the Sex Pistols. Depp also formed Hollywood Vampires with Alice Cooper and Joe Perry in 2015, releasing an album that same year.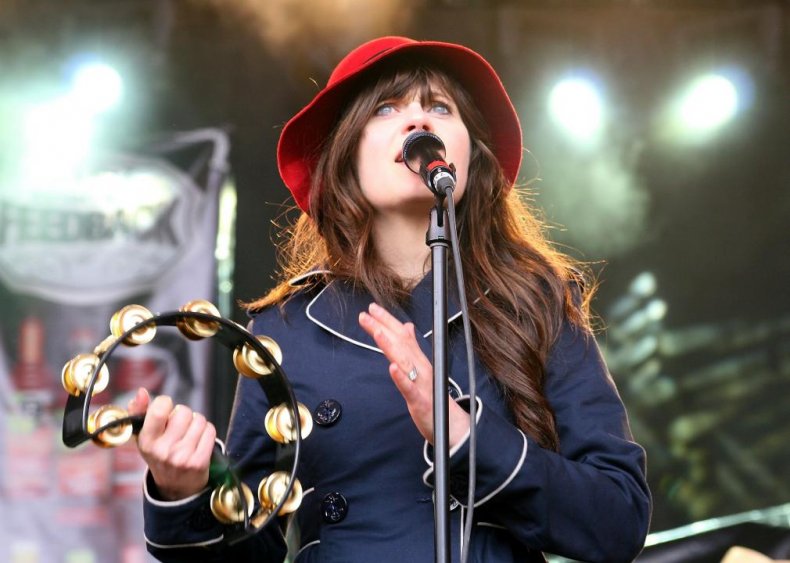 Zooey Deschanel
The actress and co-founder of HelloGiggles is one half of She & Him, a duo act with M. Ward. The pair have released several albums since 2008 and scored a Grammy nomination in 2012 for "So Long," a song on the Winnie the Pooh soundtrack. Deschanel plays several instruments, including the keyboard, banjo and ukulele.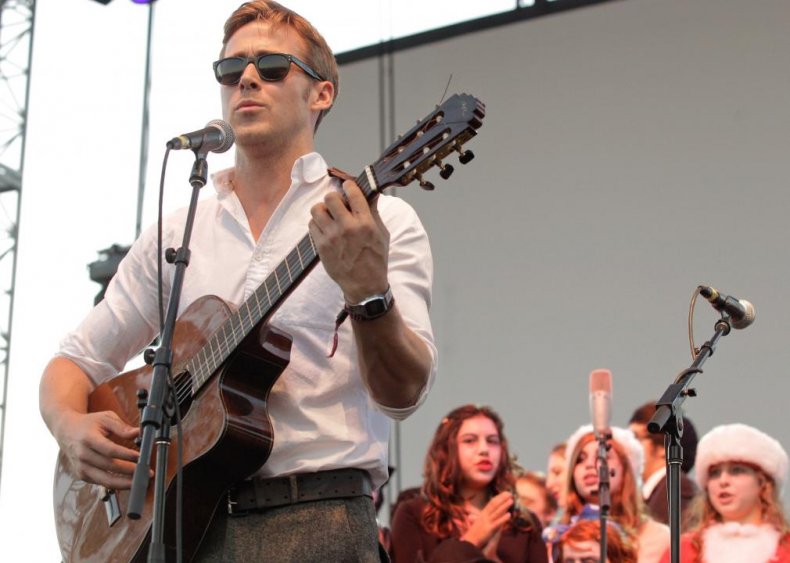 Ryan Gosling
After his incredible performance in the smash hit La La Land, it may not be too shocking that Ryan Gosling has musical chops. Back in 2007, he started an indie rock band called Dead Man's Bones with his friend Zach Shields. On their first album, Gosling provided vocals and played the bass guitar and cello.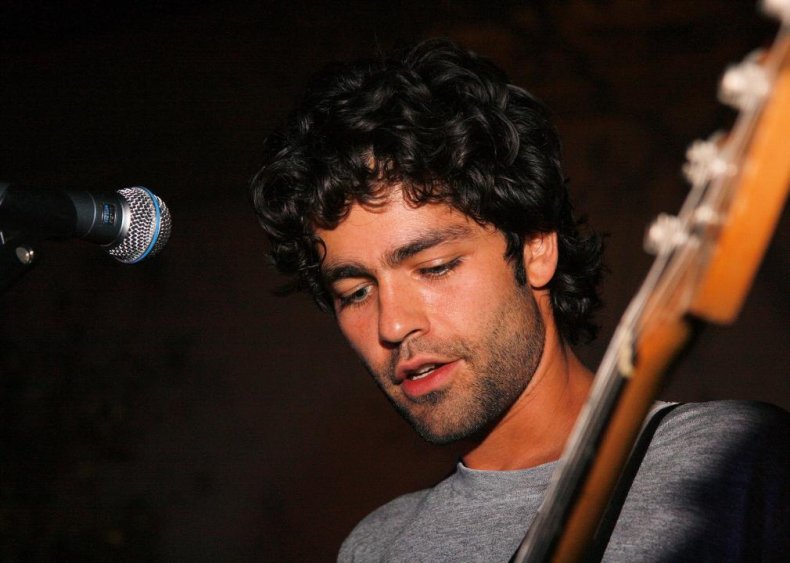 Adrian Grenier
Perhaps known best for his role as Vincent Chase on Entourage, Grenier is also a guitarist, drummer and harmonica player. He was a part of a couple of bands before moving on to establish Wreckroom, a recording studio, in 2012.
You may also like: The Bestselling Album From the Last 65 Years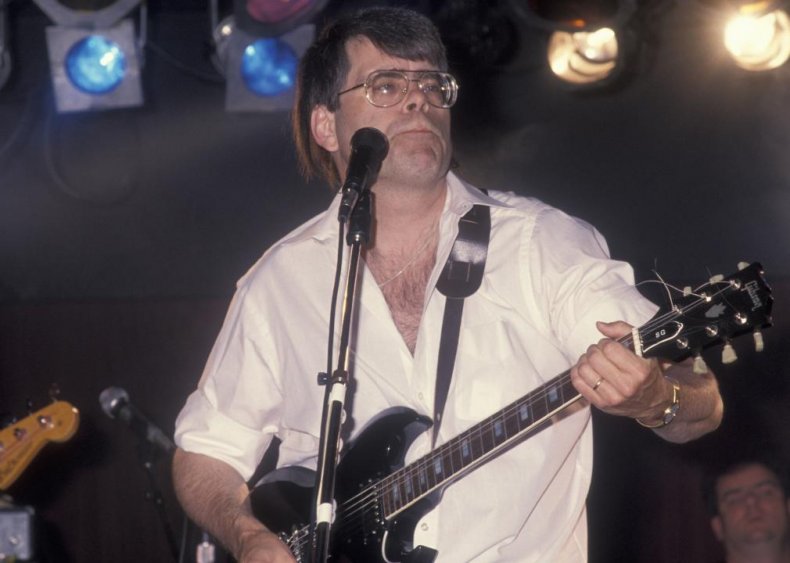 Stephen King
King is infamous for his thrilling horror works like Carrie, The Shining, and more. The author has also dabbled in music, playing the guitar for the Rock Bottom Remainders, a rock supergroup featuring other famous writers like Dave Barry and Matt Groening.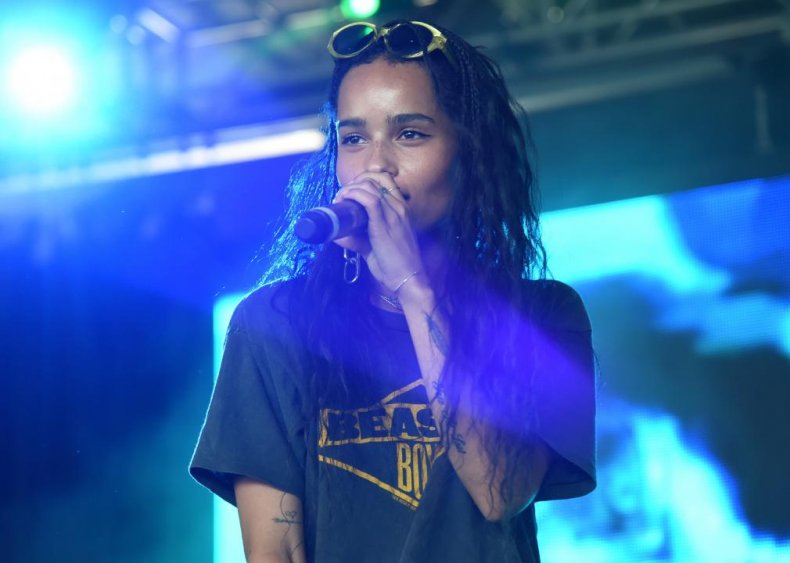 Zoe Kravitz
The daughter of musician Lenny Kravitz and actress Lisa Bonet, Zoe Kravitz is taking a page from the career books of both parents. Like her father, Zoe is a singer, whose band, Lolawolf, has released a pair of EPs and two studio albums. The group performed at several big events, most notably opening for Miley Cyrus during her Bangerz Tour in 2014.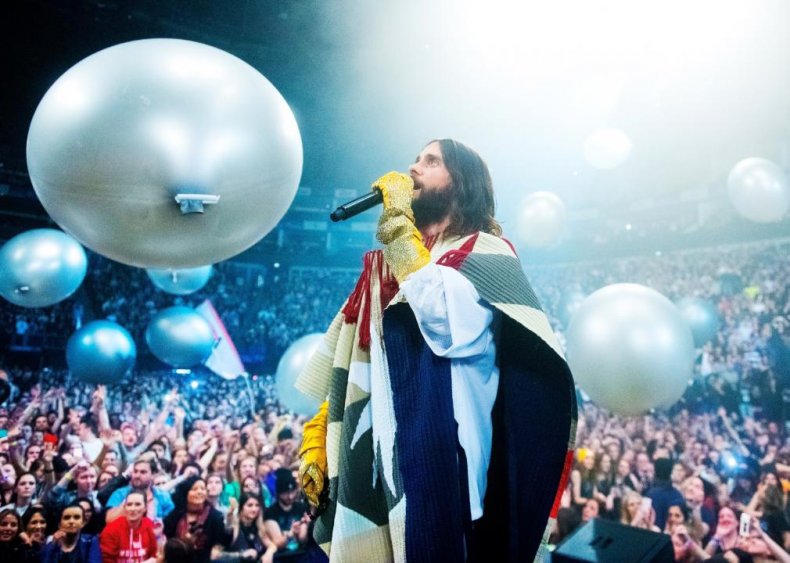 Jared Leto
Leto's band, 30 Seconds to Mars, is an indie alternative group the actor formed with his brother Shannon in 1998. Leto provides the lead vocals as well as playing keyboard and bass guitar. The band released its eponymous debut album in 2002 and is known for its activism, often partnering with humanitarian organizations to help raise funds for those in need.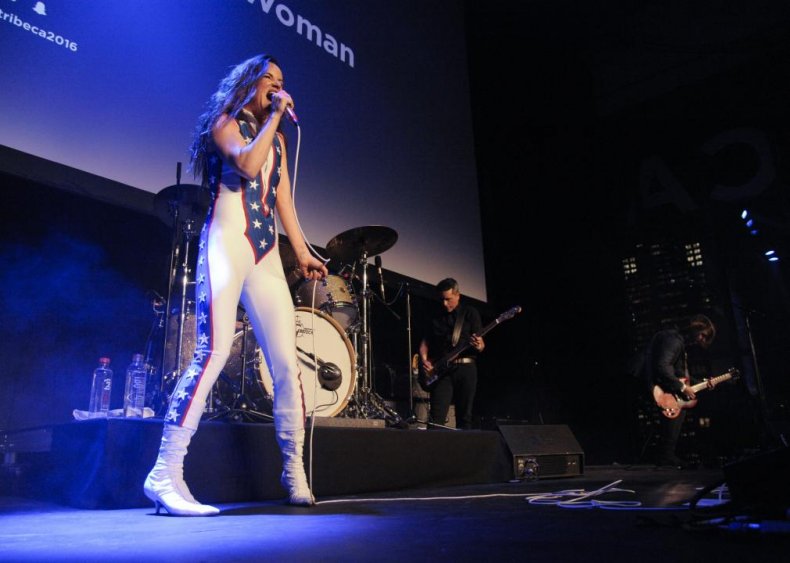 Juliette Lewis
Lewis began her foray into music back in 2003 with the formation of Juliette and the Licks. The band briefly disbanded in 2009 but later reconvened for a special show in July 2015. There's a rumor that new music may come from the group in the future.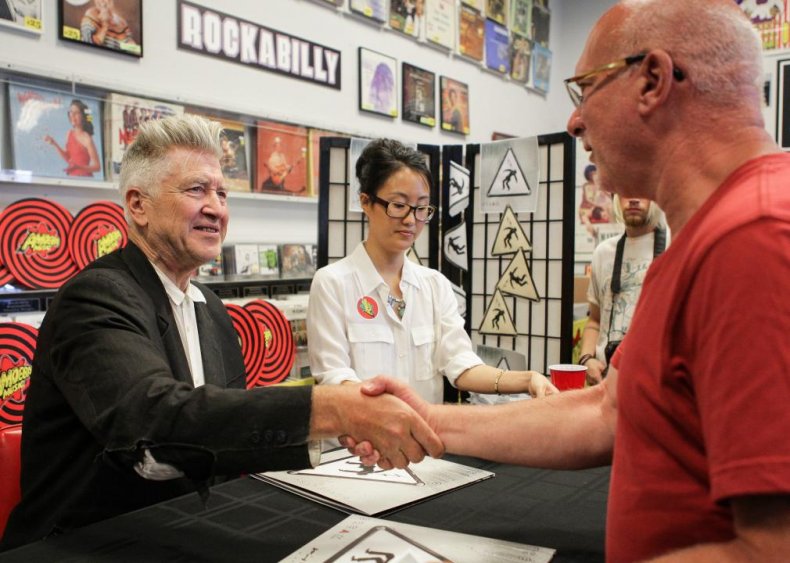 David Lynch
This American thespian does a bit of everything, from writing to painting to acting. He's also an electronic pop musician with a couple of albums under his belt. Lynch has veered into music production as well, nabbing a credit in May 2021 for Donovan's "I Am The Shaman," celebrating the latter's 75th birthday.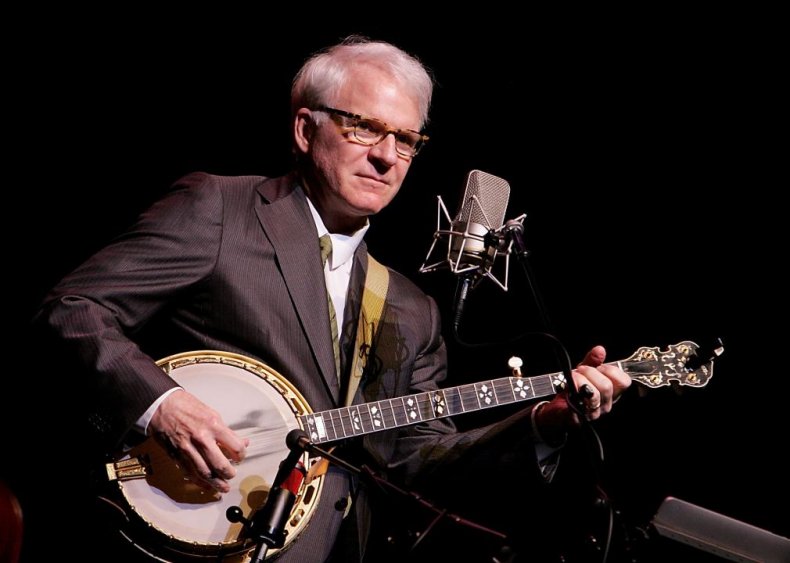 Steve Martin
This funnyman actor has written music and lyrics for Broadway plays like Bright Star and Meteor Shower. A banjo player since childhood, Martin toured with several bluegrass acts, earning himself a Grammy Award for Best Country Instrumental Performance in 2001. His first solo album, The Crow: New Songs for the 5-String Banjo, came out in 2009 and won a Grammy Award for Best Bluegrass Album.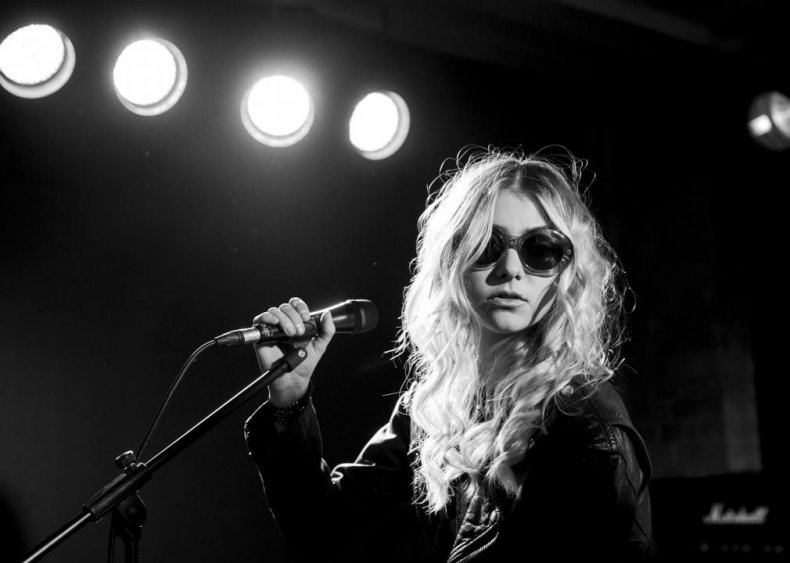 Taylor Momsen
Best known for her role as Jenny Humphrey on the CW series Gossip Girl, Momsen has been a musician since childhood. Her rock band, The Pretty Reckless, came together in 2009 and has released four albums.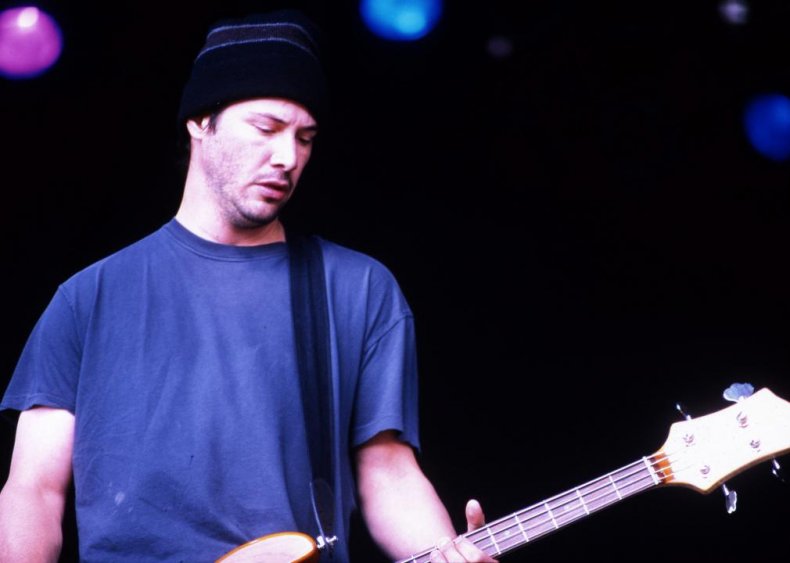 Keanu Reeves
Keanu Reeves is beloved by his fans for being a good guy who knows how to carry a bold role with grace. And just when the world thought he couldn't be more perfect, it turns out he has a musical past. The star of John Wick and The Matrix was the bass guitarist for Dogstar, an alternative rock group active from 1991 until around 2002. It's not clear if Reeves is entertaining any more musical aspirations, but surely there's a band out there who needs a superstar bass player, right?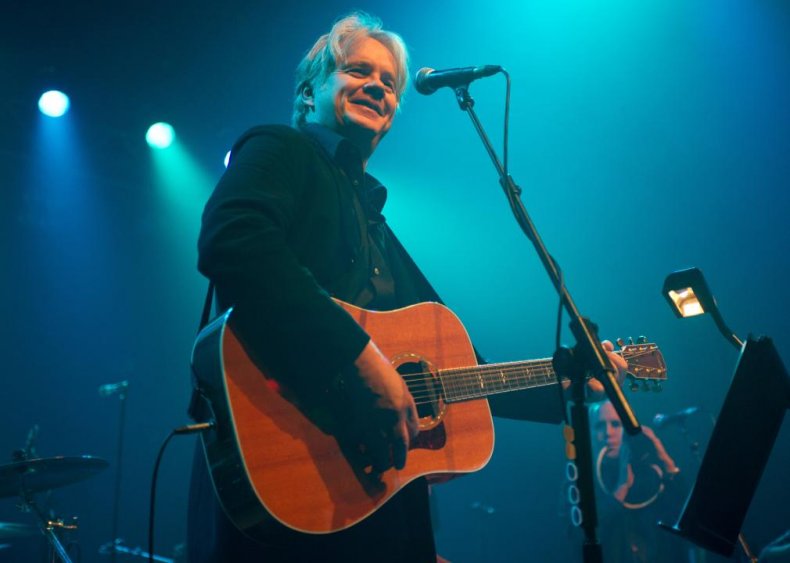 Tim Robbins
The popular The Shawshank Redemption actor is a folk musician who once led his own band. Tim Robbins & the Rogues Gallery Band released a self-titled album followed by a world tour in 2010.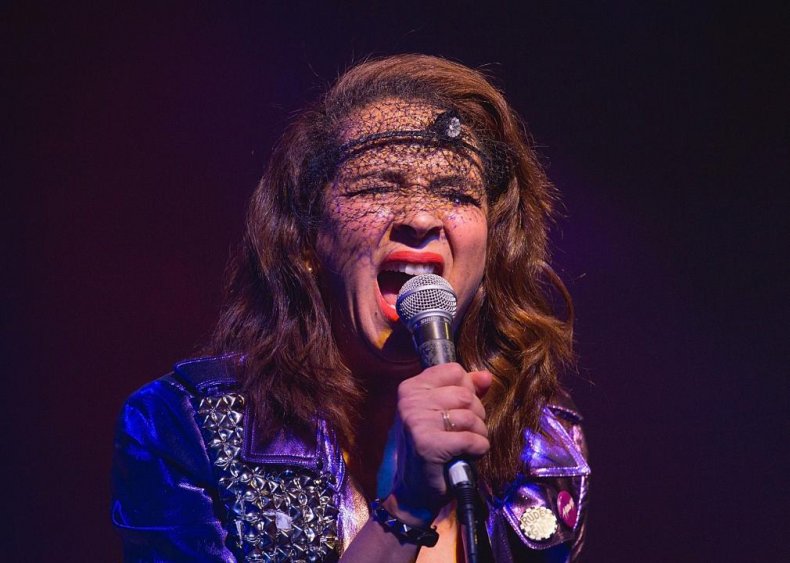 Maya Rudolph
Maya Rudolph brought the funny on Saturday Night Live, but she also has her mom's talent for music. The daughter of singer Minnie Riperton, Rudolph's gateway into the entertainment business came from her work as a keyboard player and backing vocalist for The Rentals, a rock band formed in the '90s.
You may also like: 30 Stunning Photos From the Golden Age of Jazz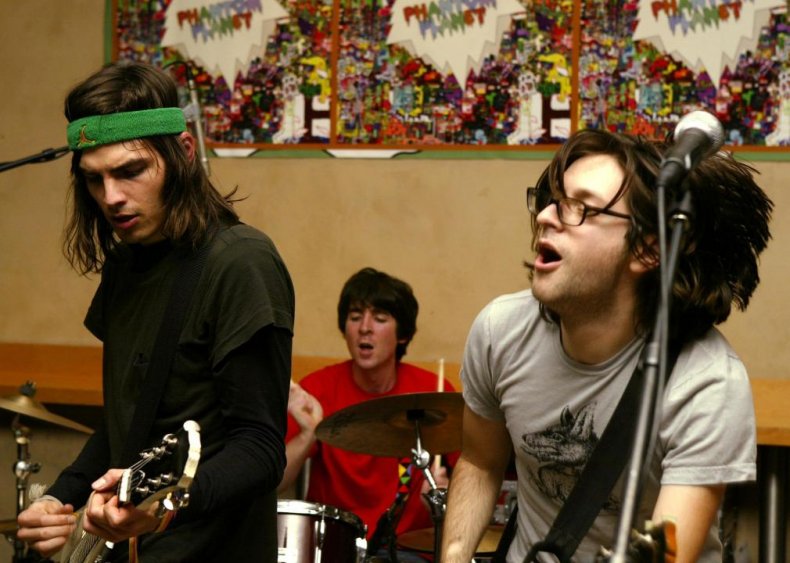 Jason Schwartzman
Schwartzman is a prominent actor and producer as well as a former drummer for Phantom Planet, a rock band. He's released three albums outside of his career in films such as Klaus and I Heart Huckabees.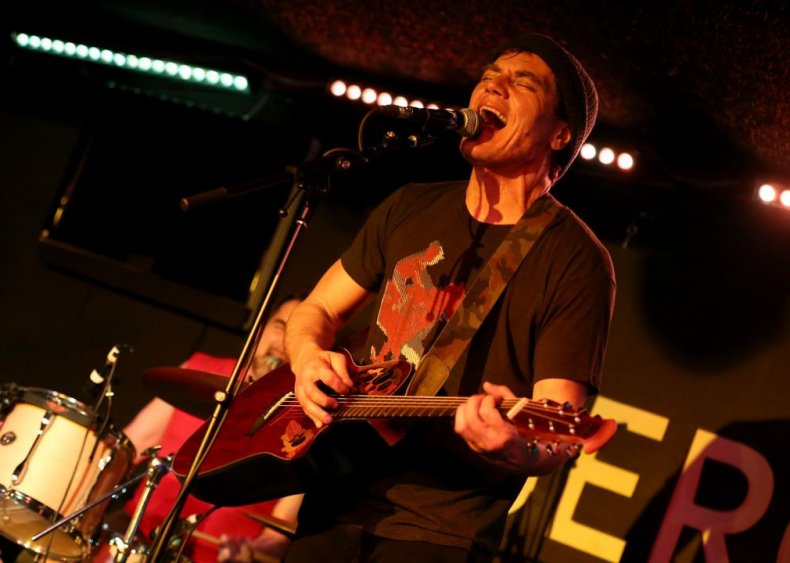 Michael Shannon
This award-winning actor has appeared in popular films like Man of Steel, Knives Out, and Groundhog Day. He's also an indie rocker, forming Corporal back in 2002. Shannon not only sings but writes lyrics too. Corporal's 2010 self-titled album includes "Obama," a song in support of then-President Barack Obama.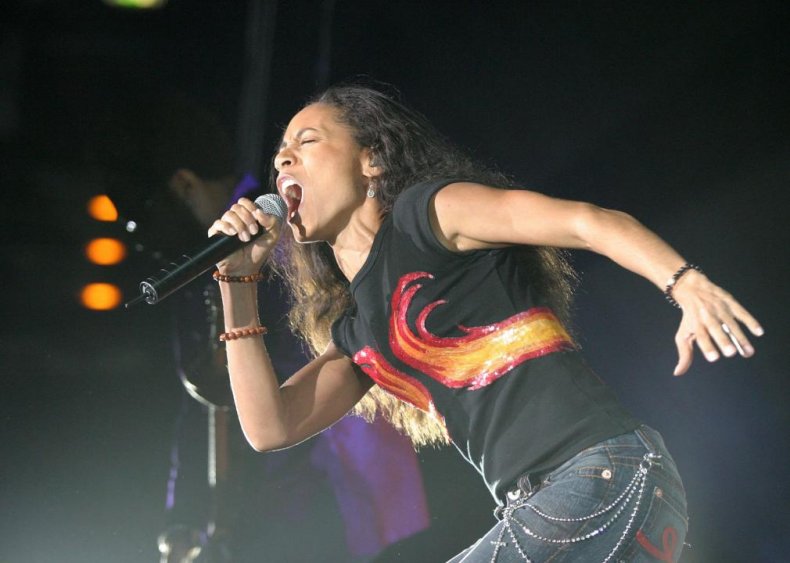 Jada Pinkett Smith
Jada Pinkett Smith's career includes a wide range of films from the latter two movies in the Matrix trilogy to Set It Off to Girls Trip. She currently hosts a popular Facebook Watch series, Red Table Talk, alongside her mom and daughter, and she fronted her own metal band, Wicked Wisdom, in the early 2000s. The band landed spots on several tours, including Ozzfest 2005, making waves as a rock act lead by a Black woman.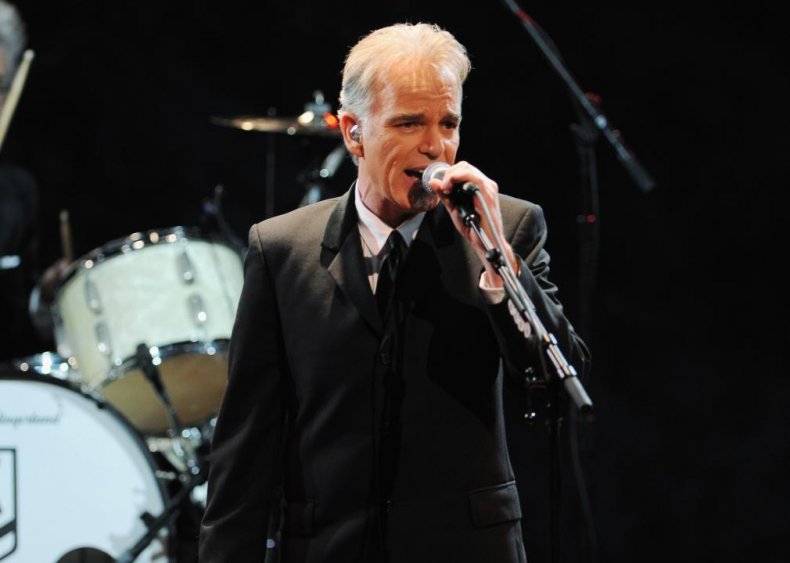 Billy Bob Thornton
Thornton's film career spans decades with a wide range of critically acclaimed roles. But his talent doesn't only shine through the screen—he is also a songwriter and a singer, most notably as the lead vocalist of The Boxmasters. The group, a blues rock band formed in 2007, has a string of albums under its belt. Thornton also has four albums as a solo artist.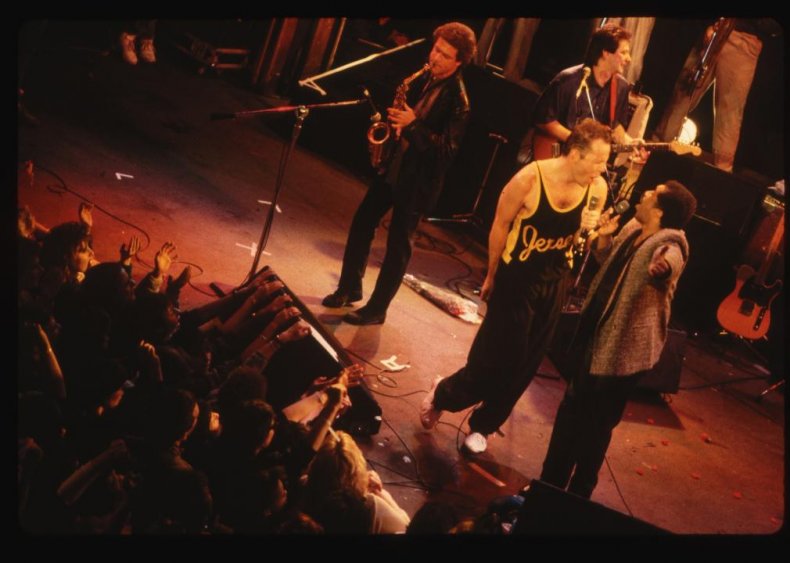 Bruce Willis
We've seen him get through high-risk action sequences as John McClane, the protagonist of the Die Hard franchise. He's one of the most recognizable faces in Hollywood and he has been making music since the 1980s. Willis released The Return of Bruno, his debut, back in 1987, following that up with two more solo albums. He's also been featured on a few soundtracks, including Moonlighting and The Whole Nine Yards.