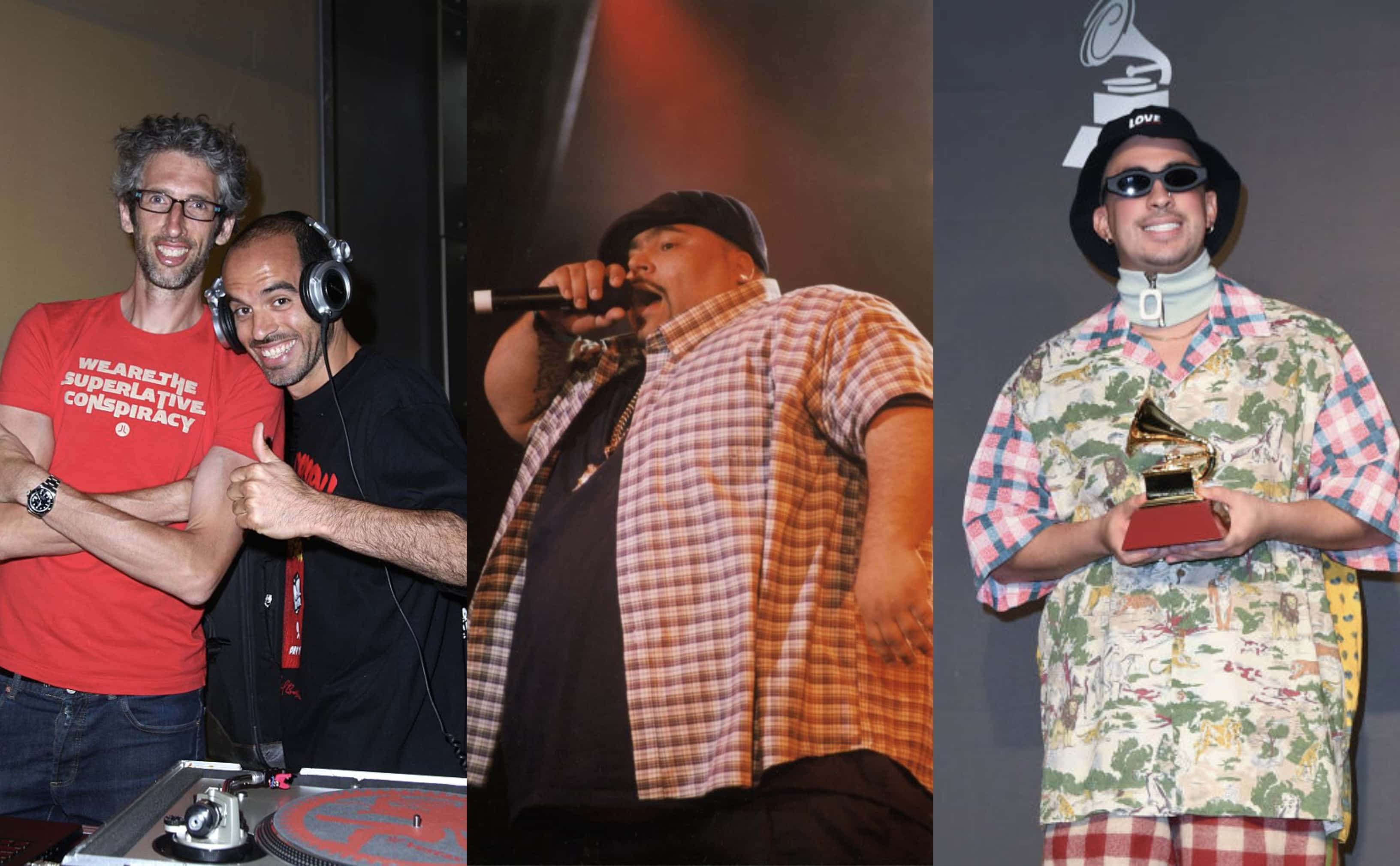 It all started at a birthday party in the Bronx. On August 11, 1973, a party at 1520 Sedgwick Avenue became the birth of hip hop as DJ Kool Herc put two turntables together and created the break beat.
That was the day hip hop was born. For 50+ years this revolution has taken over our music, our entertainment, and our culture. For years, Puerto Ricans have been involved in the middle of the hip hop revolution throughout its history whether it was through breakdancing, djing, and eventually the MC's.
One of the first DJ's to have come into prominence is DJ Charlie Chase of the Cold Crush Brothers. As a Puerto Rican, he had to fight to be accepted in a culture that was primarily African-American at the time.
[embedded content][embedded content]
He made his mark by often infusing Latin music inside of break beats to combine a brand new sound with music from the Caribbean. As part of the Cold Crush Brothers he was part of the first rap group to be signed to CBS Records and co-starred in the classic film Wild Style.
Speaking of firsts, back in 1982, The Fearless Four out of Harlem became the first hip hop crew to be signed to a major label. Devastating Tito along with his signature bucket hat was part of the group and a big part of hip hop history.
DJ Disco Wiz from the Bronx was also a pioneer in hip hop as a part of one of the first DJ crews, Mighty Force. He is credited for creating mixed plate alongside another legendary DJ Grandmaster Caz.
In the early 1990's, Puerto Rican Kool Bob Love aka Bobbito linked up with Stretch Armstrong to create their legendary "Stretch & Bobbito Show." The classic show stretched from 1990-1998 and was the place where unsigned artists went to be heard. They've had Notorious B.I.G., Jay Z, Nas, Cam'ron, DMX, and much much more with hours before their fame. On February 11, 1996, the duo brought their show to Hot 97 where they included guests such as Eminem in his first introduction to New York City, Common, Xzibit, and many more. Some of hip hop's classic moments and freestyles, live in hip hop history through this historic show.
[embedded content][embedded content]
DJ's continued their influence into the early-to-mid 1990's as the hip hop began to change, and the prominence mixtapes began to rise. In the early 1990's a Brooklyn DJ by the name of DJ Enuff was rising as one of the hottest DJ's in New York. Learning from the likes of DJ Red Alert, he ended up spinning at legendary KISS FM, before being asked to DJ for The Notorious B.I.G. as he toured on the road. Enuff has continued his career founding the Heavy Hitters DJ crew, and continuing to break new music on the New at 2 on Hot 97.
Other DJ's made their impact in different ways. Tony Touch made his impact with his mixtape series Power Cypha: 50's MCs, and working with some of the biggest names in hip hop. Frankie Cutlass still has one of the most famous Puerto Rico anthems to be recorded on a record, as until this day you can still hear the chant of "Puerto Rico, oooooh!"
[embedded content][embedded content]
Of course, you can't talk about Puerto Ricans in hip hop without mentioning Terror Squad. Big Pun and Fat Joe are undoubtedly two of the best lyricists in hip hop history and of commercial success.
Fat Joe released his first album Represent in 1993, and until this day continues to make an impact with his music while representing hip hop culture. While finding success in the early 1990's with his lyricism, and broke out into another dimension in the early 2000's with hit after hit such as "What's Love," "Make It Rain," and countless features.
It was his partnership with Big Pun that put Fat Joe on the map in the mainstream world. After first appearing on Fat Joe's album Jealous One's Envy in 1995, the Bronx native used his unique wordplay and flow to be remembered as one of the greatest lyricists of all time while only releasing two albums before his untimely passing in 2000.
[embedded content][embedded content]
You can't mention hip hop & Puerto Rico without the mid-2000's Reggaeton wave that helped bring Puerto Rican culture and music to the mainstream.
Queens native, N.O.R.E. was one half of the rap duo Capone & Noreaga where they made their impact in 1997 with singles such as "T.O.N.Y. (Top of New York)." He later moved to a solo career where he found success with singles such as "Superthug," "Banned From TV," "Nothin'," and more. In 2004, he decided to take a jump and move into the reggaeton world, as he teamed up with artists such as Tego Calderon and Daddy Yankee for his first crossover hit titled "Oye Mi Canto," featuring Nina Sky. This introduced the American hip hop audience to a brand new sound, and culture, as well as a new crop of artists that have built crossover success due to the beginnings introduced by N.O.R.E.
https://youtu.be/hz854kvSgPM
Today, Puerto Ricans continue to show their influence in hip hop with artists such as Joell Ortiz and Bodega Bamz carrying the legacy of lyricism first brought on by the likes of Fat Joe and Big Pun.
Alternatively, Lin-Manuel Miranda took hip hop, and New York culture, and turned it into a Broadway hit with Hamilton, and In The Heights.
Today, hip hop culture continues to blend Puerto Rican culture as artists such as Bad Bunny are featured on mainstream hits such as "Mia" and "I Like It." Anuel AA is also considered the father of Latin Trap music, and Farruko who's music blends hip hop, reggaeton, and traditional reggae music, Nicky Jam, and more.
[embedded content][embedded content]
National Puerto Rican Day is Sunday, June 14. Since the annual Puerto Rican Day Parade is cancelled this year due to COVID-19, Hot 97 will be celebrating the heritage of Puerto Ricans and their impact on hip hop culture all week!