---
Lillian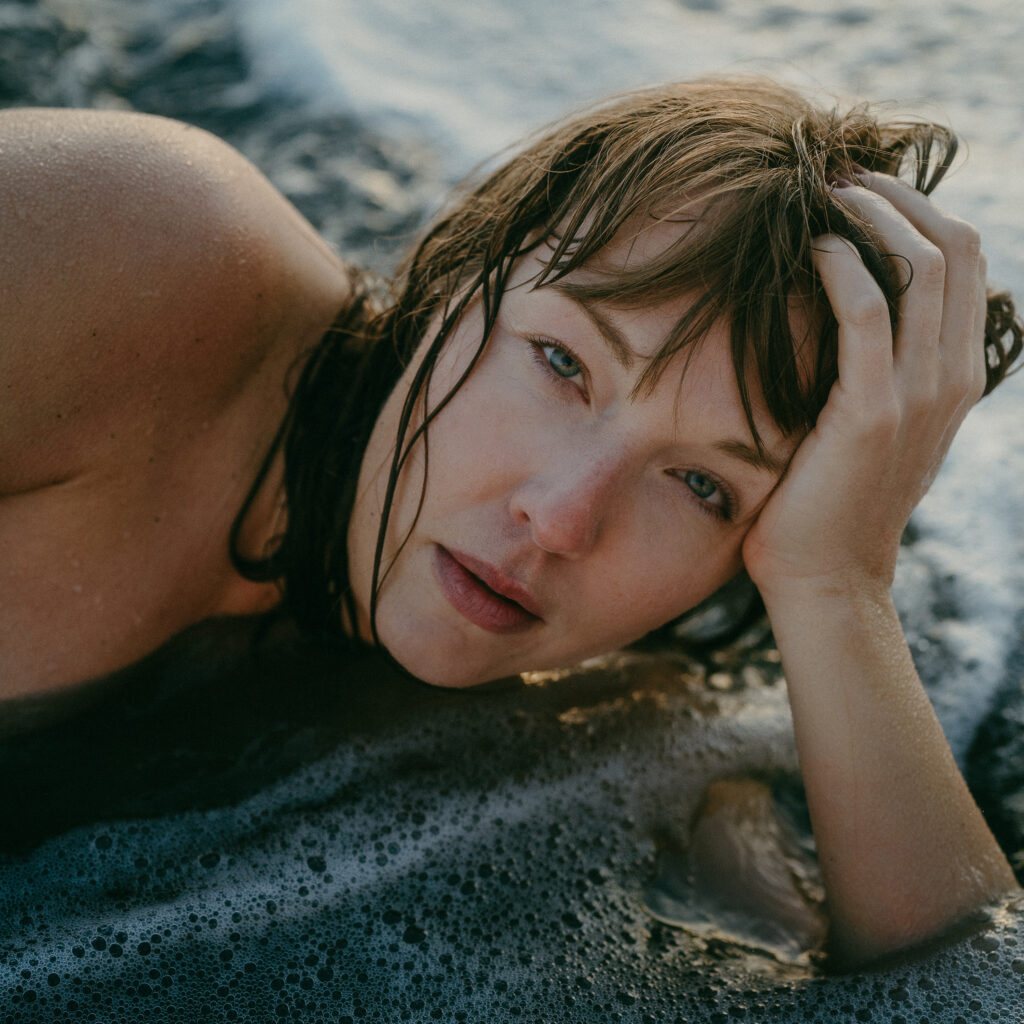 Hometown: Phoenix, AZ but born in Dallas, TX and based in Denver, CO
Formed: Portland, OR
Latest Release: Chasing Shadows, out in January 2022. Recorded most of the material here in Denver, and it was engineered and produced by Mark Anderson, featuring Sarah Anderson on vocals, and huge writing and guitar contribution by Paul DeHaven.
Pronouns: She/her
About: From Dallas to Phoenix to Portland to Los Angeles to Denver, music is the thread that weaves and draws the web of Lillian's life, down whichever open road she travels. She's had the pleasure of sharing the stage with Mirah, Tennis, Griffith James, Heavy Diamond Ring and many other incredible musicians.
Musicians That Inspire: Radiohead, Mazzy Star
Do you feel like lockdown has shaped you as a musician/band? If so, how? This has been a very internal and introspective time that allowed me to reassess the direction of my life based on a long looking back at where I've been to get where I am today. This album is a whole story from 2011 until present day – representing the journey from darkness into light.
What's Next? Record release party in February (date and location TBD), and hopefully playing the album out as much as I can with COVID-19 limitations. Touring Europe this Spring and Summer if the pandemic holds.
Website: www.LillianSonderman.com
Get Social: Instagram, Facebook, Linktree
---
Maddy and Kev
Hometown: Mancos, Colorado
Formed: 2019
Latest Release: A five song debut EP titled, Take a Ride. Released October 12, 2021
Pronouns: Maddy St. Hilaire (She/Her), Kevin Frazier (He/Him)
About: Maddy and Kev is a singer/songwriter duo from Mancos, Colorado. As individuals, they have always had a love for music and together they collaborate to offer harmony with their voices and instruments alike. Their stories merged with some hardship, a friendship, and a lot of music. When Kevin's blues-soaked background in local live music scenes and childhood of listening to the classic sounds of Willie and Waylon meets Maddy's love for soulful sounds of jazz, country, and folk, their music delivers a sweet and savory cuisine you must taste for yourself. The group recently recorded their debut album in Woodstock, New York. Their music is available now on all streaming platforms.
Musicians That Inspire: Norah Jones, Etta James, Miranda Lambert, Carol King, Chris Stapleton, Waylon Jennings, Taj Mahal, and Jimi Hendrix. Maddy is inspired by vocal powerhouses and story tellers. Similarly, Kevin finds his inspiration in strong and honest lyrics moved by the iconic sound of the blues.
Do you feel like lockdown has shaped you as a musician/band? If so, how? During lockdown we had to find new, creative ways to share our music and reach people without live performances. For example, in December of 2020 we wanted to find a way to bring Christmas cheer to our community, so we began a "12 Songs of Christmas" series. For 12 days leading up to Christmas we went to 12 different brick and mortar businesses in Mancos, CO and recorded a Christmas song outside of their building to bring awareness to their shop. Each song was then posted on social media where people could donate to raise money to bring Christmas to 5 local families in need.
We also found more time to write music, cultivating songs such as "Going Home" that encompass the importance of relationships in a time when people felt so far apart.
What's next?: We are currently in production of our full length album and we are excited to share our best work yet. We are also planning a national tour from coast to coast in the spring of 2022.
Website: https://maddyandkev.com