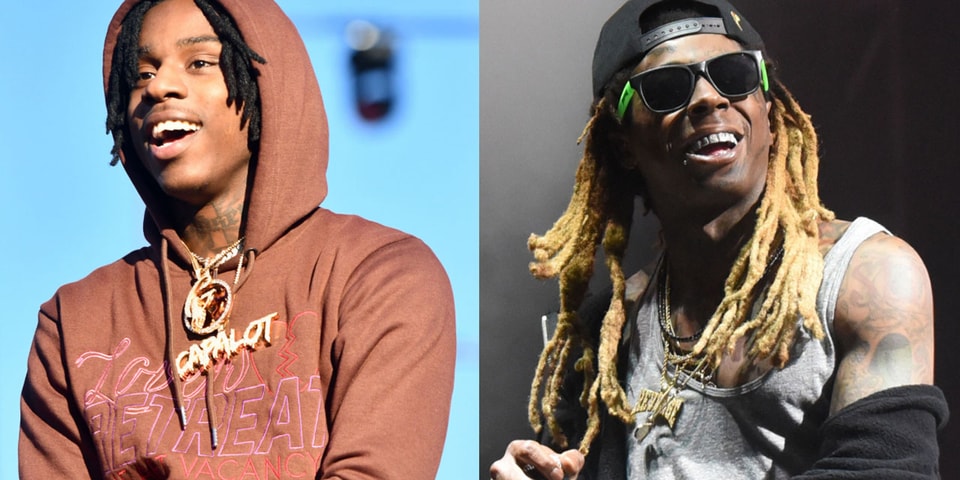 Polo G has joined forces with Lil Wayne on a new track "GANG GANG," along with an accompanying music video directed by Roscoe.
In the visual's opening sequence, Polo G emerges riding top-down under a thunderous cloud in a lightning-shocked convertible. As electric bolts follow the vehicle down the road, the video transitions into the next scene, where the rapper takes over a diner and seemingly orders one of everything on the menu.
Lil Wayne then takes the reins at a house party, where he raps outside the eerily lit set amid a multitude of partygoers on the porch and in the backyard. Lightning bolts continue to add ambiance to the scene, before eventually cracking the screen in the final frame, where the two rappers stand together on the street.
A full-circle collaboration, Polo G told XXL in 2019 that Wayne had a major impact on his rap identity, citing Wayne's "wordplay and metaphors" to be particularly influential.
This latest track comes after Polo G's "RAPSTAR," which spent two weeks in the No. 1 spot on the Billboard Hot 100 chart. To date, Polo G is the only male artist to debut at the top of the chart and remain there for two weeks in 2021.
The rapper is currently working on his next studio album, Hall of Fame, but a release date has yet to be announced.
Elsewhere, Lil Wayne recently entered the Billboard Hot 100 for "THANKFUL" with DJ Khaled and Jeremih, marking his 17th consecutive year receiving the accolade.