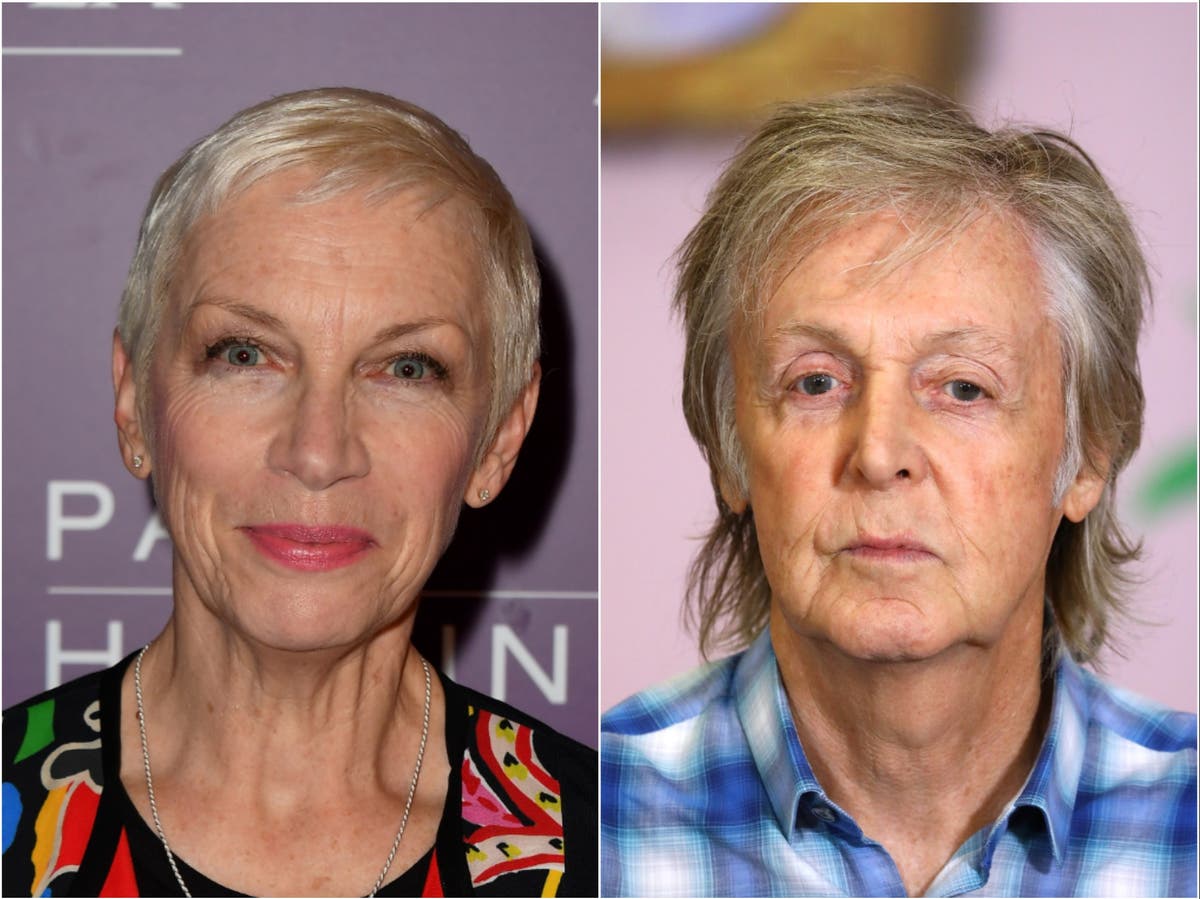 In a letter addressed to Boris Johnson, 156 UK musicians have called on the government to take action over streaming rights.
Annie Lennox, Paloma Faith, Chris Martin, Gary Barlow, Paul McCartney, Rebecca Ferguson, Bob Geldof, Boy George, Noel Gallagher and Kate Bush are among the musicians to sign the document, written "on behalf of today's generation of artists, musicians and songwriters here in the UK".
The letter asks for changes in legislation to "put the value of music back where it belongs – in the hands of music makers".
"The law has not kept up with the pace of technological change and, as a result, performers and songwriters do not enjoy the same protections as they do in radio," reads the letter, pointing out that most featured artists receive "tiny fractions of a US cent per stream", with no money from streams going to session musicians.
"Only two words need to change in the 1988 Copyright, Designs and Patents Act…so that today's performers receive a share of revenues, just like they enjoy in radio," continues the letter.
The letter is backed by the Musicians' Union and the Ivors Academy, which collectively represent tens of thousands of UK performers, composers and songwriters, in partnership with the #BrokenRecord campaign led by musician Tom Gray.
The Musicians' Union published a petition this morning which it is encouraging members to sign, tying in with the demands made in the letter to the Prime Minister.
According to the letter, the changes "won't cost the taxpayer a penny but will put more money in the pockets of UK taxpayers and raise revenues for public services like the NHS" and could form part of a "levelling-up agenda as we kickstart the post-Covid economic recovery".
The 1988 Copyright, Designs and Patent act gave creators of artistic works (including music) the right to control how their material could be used.
The change concerns the following section, with the contested wording in bold: "Where a commercially published sound recording of the whole or any substantial part of a qualifying performance is played in public, or is communicated to the public otherwise than by its being made available to the public in the way mentioned in section 182CA (1), the performer is entitled to equitable remuneration from the owner of the copyright in the sound recording."
The new campaign seeks to replace the words "otherwise than" with the word "or".
"This letter is fundamentally about preserving a professional class of music-maker into the future. Most musicians don't expect or want to be in the gossip pages, they just want to earn a crust," said Gray.