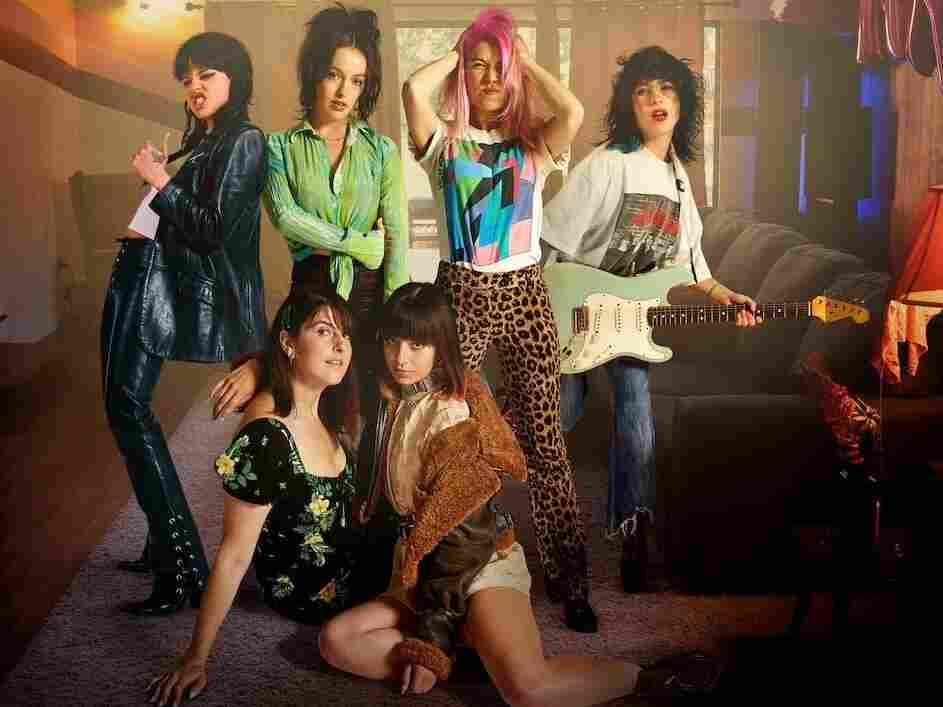 We open this week's show with Nasty Cherry, a group formed by pop star Charli XCX. The singer wanted to build and mentor the kind of band she wishes she could have grown up idolizing, so she put together Nasty Cherry, whose new EP, The Movie, conjures up a sleek hybrid of rock and synth-pop. The Mello Music Group label has a new hip-hop compilation called Bushido that sounds remarkably cohesive for a set with so many guests; participants include Marlowe, Open Mike Eagle, Homeboy Sandman, Georgia Anne Muldrow, Murs, Kool Keith, Oddisee and more. Adrian Younge and Ali Shaheed Muhammad return with the latest entry in their Jazz Is Dead series, this time with veteran saxophonist Gary Bartz in tow.
The actor Leslie Jordan has assembled an enormously charming, queer-friendly country-gospel blowout called Company's Comin' — and, as the title suggests, he brought guests (Dolly Parton! Tanya Tucker! Chris and Morgane Stapleton! Ashley McBryde! Brandi Carlile! More!). Jenn Wasner's glorious synth-pop project Flock of Dimes, the U.K. post-punk band Dry Cleaning and the apocalyptic instrumentalists in Godspeed You! Black Emperor round out the mix, along with a wide-ranging lightning round.
Joined by writer Christina Lee, WXPN's John Morrison, WNXP editorial director Jewly Hight and friendly neighborhood NPR viking Lars Gotrich, guest host Stephen Thompson shares the gang's picks for the best new albums out April 2.
Featured Albums:
1. Nasty Cherry — The Movie EP
Featured Song: "Six Six Six"

2. Mello Music Group — Bushido
Featured Song: "One of the Last (feat. Marlowe)"

3. Adrian Younge & Ali Shaheed Muhammad with Gary Bartz — Jazz Is Dead Vol. 6
Featured Song: "Spiritual Ideation"

4. Leslie Jordan — Company's Comin'
Featured Song: "Working on a Building (feat. Ashley McBryde & Charlie Worsham)"

5. Flock of Dimes — Head of Roses
Featured Song: "Price of Blue"

6. Dry Cleaning — New Long Leg
Featured Song: "Scratchcard Lanyard"

7. Godspeed You! Black Emperor — G_d's Pee (AT STATE'S END)
Featured Song: "OUR SIDE HAS TO WIN (for D.H.)"
Other notable releases for April 2:
Demi Lovato — Dancing With the Devil… The Art of Starting Over; Bryce Dessner & The Australian String Quartet — Impermanence/Disintegration; Various Artists — 4AD: 'Bills & Aches & Blues' Compilation; Dopalarians — The Bond; Hey, King! — Hey, King!; No-No Boy, 1975; Lil Tjay — Destined 2 Win