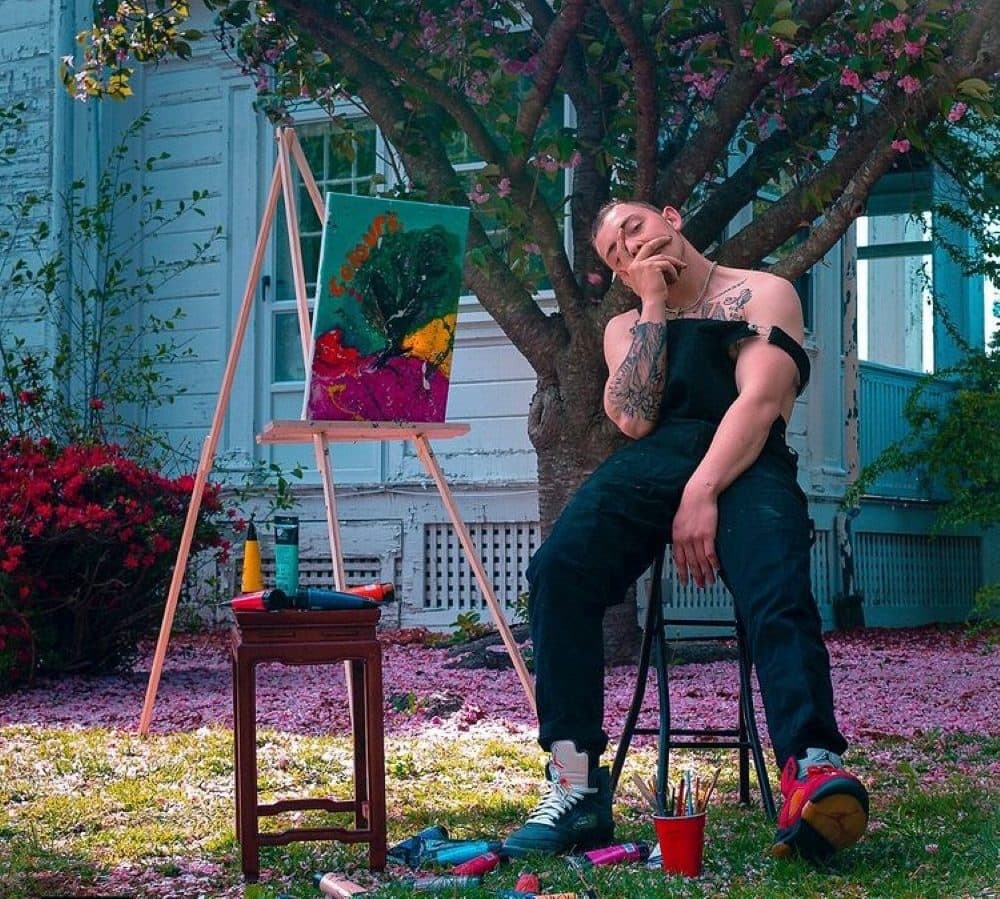 The name "Marky" is already embedded in Boston entertainment history, but there's a new one on the scene looking to spread his own version of "Good Vibrations." Granted, Boston is primarily known for a certain shade of the culture, but actual Bostonians know how much of a melting pot the inner city truly is. Marky Mark represented that in 1991. (Revisit the original video if you need your memory jogged.) That melting pot affects everyone and an individual can easily identify with multiple backgrounds, especially as hip-hop remains one of the most popular genres in the world. One new artist who's able to live in the middle of a cultural Venn diagram is Marky Picasso, or "Ca$o" for short. He's spent his time among his friends in Boston projects and also among his friends who've never seen the inside of a project building while collecting his life experiences.
The 26-year-old Ca$o — originally from Weymouth — is the son of Brazilian and Italian parents and has built a reputation for being a capable rapper in Boston while also strengthening his network with fellow musicians by engineering their music. (Ca$o actually recorded, mixed and engineered his new project himself.) Coming from Weymouth helped him dodge a lot of the Boston street politics so he could experience the city in full. Going from Boston to Weymouth and back made him realize he identified with his project friends more than friends back home. These instances can make an artist or person feel super vulnerable — not feeling like you belong to one particular background — but with his new album "As Above So Below" (out now), Ca$o made sure to explore all of himself regardless of whether those close to him could understand his artistic direction.
The 27-minute listen almost didn't make it to our ears, though. Ca$o struggled with overthinking as most creatives do. Maybe the project might be too soft for some and too raw for others? No matter the case, he wanted what he felt was "perfection." "I was hesitant because, like any artist that cares about their craft, you want to make sure it's perfect," he said. "The only thing is — it'll never be perfect! I put so much time and effort into it and you just want people to enjoy it and appreciate it the same way that you do and it's somewhat nerve-racking. I can be real hard on myself but it's something I'm working on every day as a human."
With Ca$o's realization came notable songs from the project that masterfully infuse his ability with his experimentation. Songs like "Hope" are raw and boast his rapping while "Addicted", "Perfume" and "Bleed The Same" show more exploration from what we've heard from him in the past. The body of work will bring you through a candy land of rawness and emotion.
It's a celebration to be able to enjoy Ca$o's "As Above So Below." The album is a representation of pushing personal boundaries and how diverse our state's creative community is.