Two of Sony's wireless home speakers can now stream 360 Reality Audio content via Amazon Music HD using Alexa Cast.
Starting from 6 April, customers in the UK, Germany, France, Italy and Spain who own an SRS-RA5000 or an SRS-RA3000 wireless speaker can enjoy the immersive, object-based audio content when they subscribe to Amazon Music HD. The platform features 70 million songs available in HD, over five million in UHD and a growing catalogue of 3D Audio, which includes 360 Reality Audio content.
Sony's RA5000 and RA3000 wireless speakers are designed to create 3D sound experience to fill a room by leveraging Sony's unique spatial sound technology. 360 Reality Audio incorporates 3D sound location data which means they can deliver an all-encompassing sound when played through the speakers. Additionally, a unique algorithm from Sony called Immersive Audio Enhancement can enhance the audio experience of any two-channel stereo track to create ambient room-filling sound.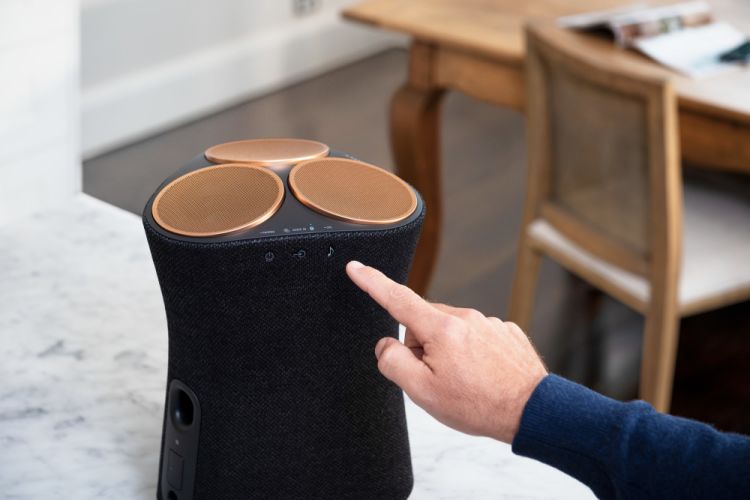 Sony's RA5000 speaker. Credit: Sony
"We're proud to continually evolve the 360 Reality Audio ecosystem and we are thrilled to have Amazon Music HD as a new streaming partner for our new premium home speakers," said Richard Palk, head of product marketing & product planning, audio at Sony Europe.
"The RA5000 and RA3000 are designed to change the way you experience music at home and Amazon Music HD enables a truly premium audio experience for consumers, building on their impressive catalogue of HD, and now also 360 Reality Audio, titles."
First introduced in 2019, Sony's 360 Reality Audio allows artists and creators to produce music by mapping sound sources such as vocals, chorus and instruments with positional information and placing them withing a spherical space.
360 Reality Audio can also be streamed via TIDAL, Deezer and nug.net on the RA5000 and RA3000 speakers.
Images: Sony