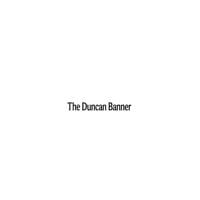 #inform-video-player-1 .inform-embed { margin-top: 10px; margin-bottom: 20px; }
#inform-video-player-2 .inform-embed { margin-top: 10px; margin-bottom: 20px; }
CLARKSVILLE, Tenn. – Two Tennessee musicians are enjoying immense success in the independent recording business, charting a No. 1 hit and two other songs in the top 10.
Curt and Brayden Ryle are father and son.
Brayden is the 2021 Josie Music Awards Male Vocalist of the Year. He has two tunes lighting up the charts in Europe, Asia, Texas and many other independent music markets worldwide. "I'd Have Never Met You" and "Pray" are recently released tunes. "Pray" hit No. 1 and the other is climbing.
His father currently has the No. 5 song with "Unjustifiable Homicide." Brayden is crafting lyrics with his father, a seasoned multi-instrumentalist to mega music entertainers Mel Tillis ("Heart Over Mind"), Taylor Swift ("Blank Space"), Charlie Daniels ("The Devil Went Down to Georgia"), Ray Price ("For the Good Times"), George Jones ("He Stopped Loving Her Today") and Vern Gosdin ("That Just About Does It").
"I'd Have Never Met You" was penned while father and son grocery shopped.
"We were just walking down the aisle and he said, 'Hey, dad, what do you think of this line: What if I hadn't driven to the store that day.' I came back with, 'What if my truck had broken down along the way,'" Mr. Ryle said.
"We were picking out groceries, swapping verses and high-fiving each other. I'm sure people thought we were crazy," Mr. Ryle said laughing.
"Brayden is really on fire right now. He's burning up the charts."
Changing paradigm
Mr. Ryle is an accomplished Chickasaw musician. He spent more than 30 years performing and recording with country music royalty.
When the touring finally took its toll, he founded Big Matador Recording Studio and Black Ribbon Records, hired outstanding musicians to record songs for up-and-coming talent and helped release those records on independent labels.
Of course, the hope is the talent will be strong enough to attract big record company contracts, such as RCA, Warner, Columbia and Sony.
However, after years of producing IndieXpress music, Mr. Ryle's record company and recording studio are on the precipice of becoming a major record label.
"My business is growing. The way music is recorded, promoted and sold is completely different from 30 years ago. Today, most recordings sell online through companies like Amazon, CDBaby, Apple and a lot of others. You can download one song or an artist's entire repertoire," Mr. Ryle explained.
"The consumer can listen to song samples, decide what they like and purchase with a click of a button. "The days of hopping in your car and going to a record store are over. Sure, you can still purchase an artist's complete CD, but consumers are smart. It used to be you had to buy the entire album or CD. Now, you can buy a song at a time and compile your favorites on a computer or on Spotify, or burn them to a disc or thumb drive," Mr. Ryle said.
"Cars don't even come equipped with CD players anymore."
The business of music
Mr. Ryle doesn't hire accountants to keep track of radio play. He doesn't pay a public relations team. His advertising budget is nil. He doesn't have these things because the online companies keep track of it all.
Basically, a check shows up in our mailbox once a month," Mr. Ryle said. "Brayden received a pretty good check just the other day for 'Pray.'"
The element Mr. Ryle pays close attention to is music publishing – securing copyrights, sheet music and use of songs.
The importance of controlling copyrights became clear 36 years ago when the "King of Pop" Michael Jackson purchased the Beatles' songbook catalog. He allowed businesses to use Beatles songs in advertising, something Beatles bassist Paul McCartney argued the band would never have allowed.
How important is publishing? In 1985, Jackson purchased the catalog for $47.5 million. Sony purchased it from Jackson's estate in 2016 for $750 million.
"Publishing is everything. It's one reason we recently offered a songwriters conference for independent artists to learn the business, from writing a quality song to copyrights to publishing. It not only helped the artists, but it was a huge success. We did a concert on the last evening with all of the musicians who record for me. Brayden put on a great show, too. It is the first time I've played onstage in quite a while. I was surprised how much I missed it," Mr. Ryle said.
Like father, like son
Born in Duncan, Oklahoma, Mr. Ryle began singing on a local radio program at age 8. He began touring when he was in high school. "I've been a musician for as long as I can remember," he said.
In his mid-20s, Mr. Ryle moved to Nashville to work with Mel Tillis. Brayden Ryle recorded his first original song, appeared in his first music video and booked concerts at age 6.
Now, he is 15 years old.
"I can't tell you how proud I am of Brayden," his father said. "He is a fine young man. His music keeps getting better and better. His live performances are energetic and entertaining. He brings down the house. He has toured in New York City, Auburn University and at other venues since age 6. He will jump onstage, throw his fist up in the air and put on a show. He is a natural-born entertainer.
"During the songwriter conference, I felt a little less polished onstage than I was before the pandemic," Brayden said. "I haven't been onstage as much as I would've been, and I could tell the difference."
That may be changing.
As the nation slowly emerges from COVID-19 restrictions, Brayden plans to tour. Schedules are not available yet, but his father hopes it will be sometime in early 2022. Brayden is a sensation on YouTube. His collaboration with another Big Matador Recording artist, Jadyn Rylee, has music industry pros stunned.
Rylee's original tune "Only You," which features Brayden, has garnered 5.7 million views on YouTube. The music video was produced in 2017 when he was 11 years old.
From country, to rock 'n' roll, to pop and even a little hiphop, you can view Brayden's ascent in the music business from the time he was 6 until now. Additionally, you can appreciate the musical talent and songwriting skills of his father at YouTube.com.
Brayden is a high school sophomore. He graduates in 2024 and intends to pursue music as a career. The young Chickasaw is pragmatic though. "I can't think of doing anything other than music, but I intend to go to college," he said.
In the YouTube video "Pray," Brayden sings about "driving my old Chevy truck down an old dirt road." It's amusing because with a recent royalty check, Brayden became the proud owner of a 1991 Corvette ZR1, according to Mr. Ryle.
"It's like brand-new. It only has 24,000 original miles on it. "He is doing pretty well for a kid."
#inform-video-player-3 .inform-embed { margin-top: 10px; margin-bottom: 20px; }