A hip-hop artist's appearance is often as important as their music. Famous musicians have always been trendsetters – they tend to adopt a unique, eccentric look to stand out from the crowd. Whether we're talking about clothes or accessories, hip-hop musicians always stay ahead of the curve, inspiring fans to follow in their footsteps.
That applies to hairstyles as well. From afros to cornrows, dreadlocks and beyond, hip-hop hairstyles are continually evolving, allowing musicians to express themselves through not only music, but looks as well. If you're eager to join in the fun, there's plenty of inspiration out there. Here are some of the best hip-hop hairstyles for men to get this year.
ASAP Rocky's Box Braids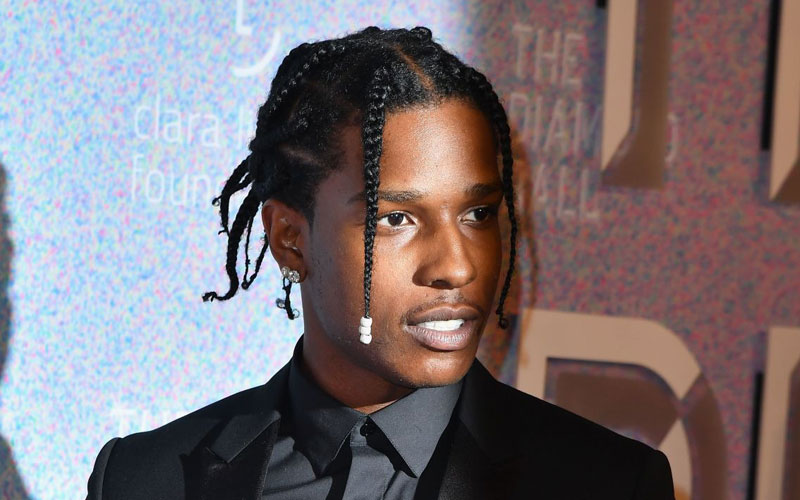 ASAP Rocky's signature hairstyle gives him a casual, yet stylish look. If you were curious about the "official" name of this style, we're talking about box braids, given the square pattern in which the hair is braided. According to MensHairstylesToday, this braid style is one of the hottest looks for black men right now.
The artist often ties all of his hair in a ponytail or leaves a few strands out for an asymmetric look to spice things up. Maintaining the hairstyle can be tricky, as it involves regularly moisturizing your scalp and protecting your hair during so it doesn't lose shape.
Drake's Buzz Cut
Unlike his catchy tunes, Drake's hairstyle is pretty basic. Ever since his Degrassi days, the artist has been consistent, sporting a buzz cut of various length with a full beard. If you want something similar, you'll be happy to learn that this style is easy to maintain as long as you're willing to visit your barber on a regular basis.
Get a short buzz cut on top with a high skin fade haircut on the sides and back. Ideally, you'll already have a thick beard coming in. Maintain, groom and style your facial hair for that clean look.
Fetty Wap's Dreads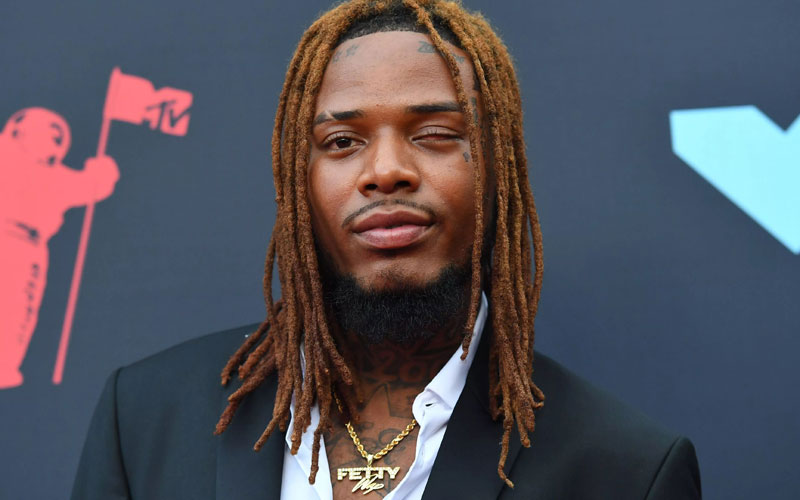 Fetty Wap made headlines when he first unveiled his blonde dreadlocks for a fairly innocuous reason: the dreads were fake. He allegedly paid around $4,000 to get the look; but if you're looking to replicate it, you might want to ask around different barbers/stylists first. It's likely you'll stumble upon more affordable alternatives.
Post Malone's Messy Man Bun
Remember Post Malone's iconic man bun? The Rockstar singer may have chopped it up, but the casual hairdo isn't going anywhere. Especially in 2020, when lockdown kept many of us away from the barber. The best thing about this look? All you need to achieve is longer locks, a hair tie and patience. Experience with different types of buns until you find the one that best matches your features.
Machine Gun Kelly's Top Knot
Machine Gun Kelly rocked several hairstyles during his fruitful career, but his top knot might be the most memorable. Eminem famously made fun of it on diss track Killshot – 'How you gonna name yourself after a gun / And have a damn man bun?'
No disrespect, but the top knot looked pretty good – just ask Megan Fox! Also, there's a difference between a top knot and a man bun: mainly that the top knot is located on the top of your head while the man bun hangs lower in the back.
Snoop Dogg's Cornrows
Snoop Dogg's variety of hip-hip hairstyles are without a doubt #hairgoals, and his legendary tight cornrows are no exception. He first debuted the look in the '90s, to great success.
If you're looking for something similar, you'll be happy to know that cornrows are versatile. They can be arranged in various patterns and be done in different lengths. Plus, they're fairly easy to maintain and can protect Afro-textured hair from excessive dryness.
Kendrick Lamar's Twists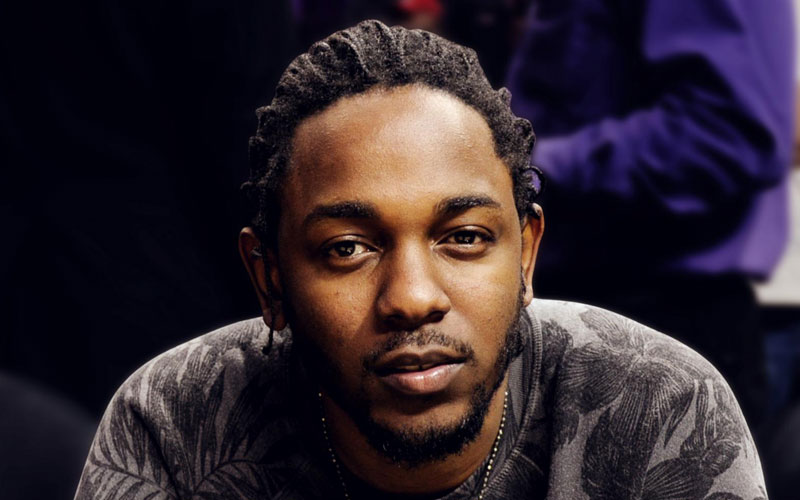 Kendrick Lamar's hair is always on point, so we can't fault you for looking up to him for hair inspiration. With some ideas from MHN, your barber can help you achieve similar cool twists, but keep in mind that you'll need to put some effort in maintaining the hairstyle. You'll need to re-do your edges every four to six weeks and make sure your scalp is moisturized.
Eminem's Short Blonde Hair
Eminem's iconic platinum hair has kept his in the spotlight for over two decades. The rapper has ditched the blonde in recent years for a more natural look, but his hairstyle has stayed consistent. We can't imagine him with anything but his short, buzz haircut with side part fade. It's a look that won't go out of style anytime soon.
Weeknd's Hairstyle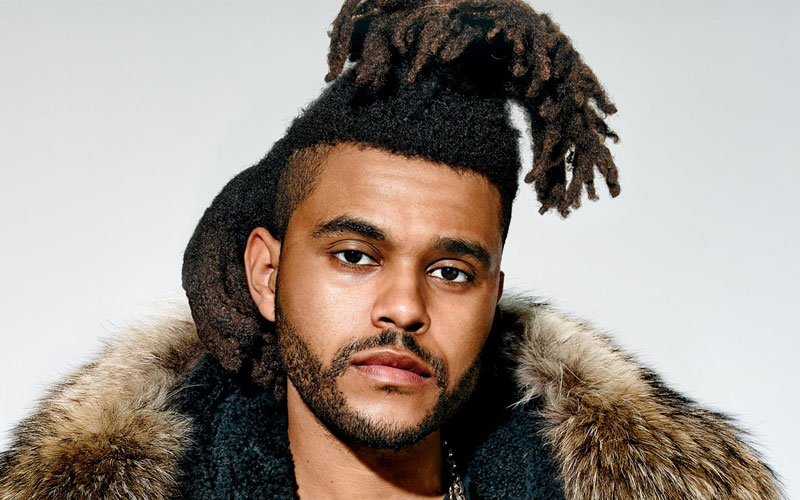 Weeknd is known to rock some of the wildest hairstyles in the music industry, with his dreadlocks particularly memorable. At the height of his career it seemed like the more famous he got, the bigger his hair would be. The musician recently hit the red carpet with a trimmed hairstyle reminiscent of Lionel Richie. Even so, we can't help but hope that the dreadlocks will make a comeback sometime soon.
Travis Scott's Braids
Travis Scott's braided hairstyle has made waves all around the world, with fans left and right eager to copy the look. Fairly low-maintenance, the style is especially appealing during hot months, as it lets the air breathe and enables you to look chic with minimal effort. All you need to do is to use a light hair oil to keep the braids textured and soft.