Apple is making a number of changes to its Hip-Hop sections of Apple Music, with the genre's main playlist being rebranded to "Rap Life" along with the introduction of new weekly and daily Beats 1 content, to appeal more to fans of Rap.
The A-List: Hip Hop is one of Apple Music's most-listened playlists for rap music, containing a regularly-updated list of tracks from the genre, but as of Friday, the playlist has been renamed to "Rap Life."
Under the instruction of Ebro Darden, Apple Music's global editorial head of hip-hop and R&B, Rap Life will largely feature North American artists, though advised to Billboard representation from the rest of the world will also be available. The initiative will also involve the creation of a weekly Beats 1 show that shares the same name as the playlist, as well as a similarly-named segment during Darden's daily show, both of which will feature music and discussions about hip-hop culture.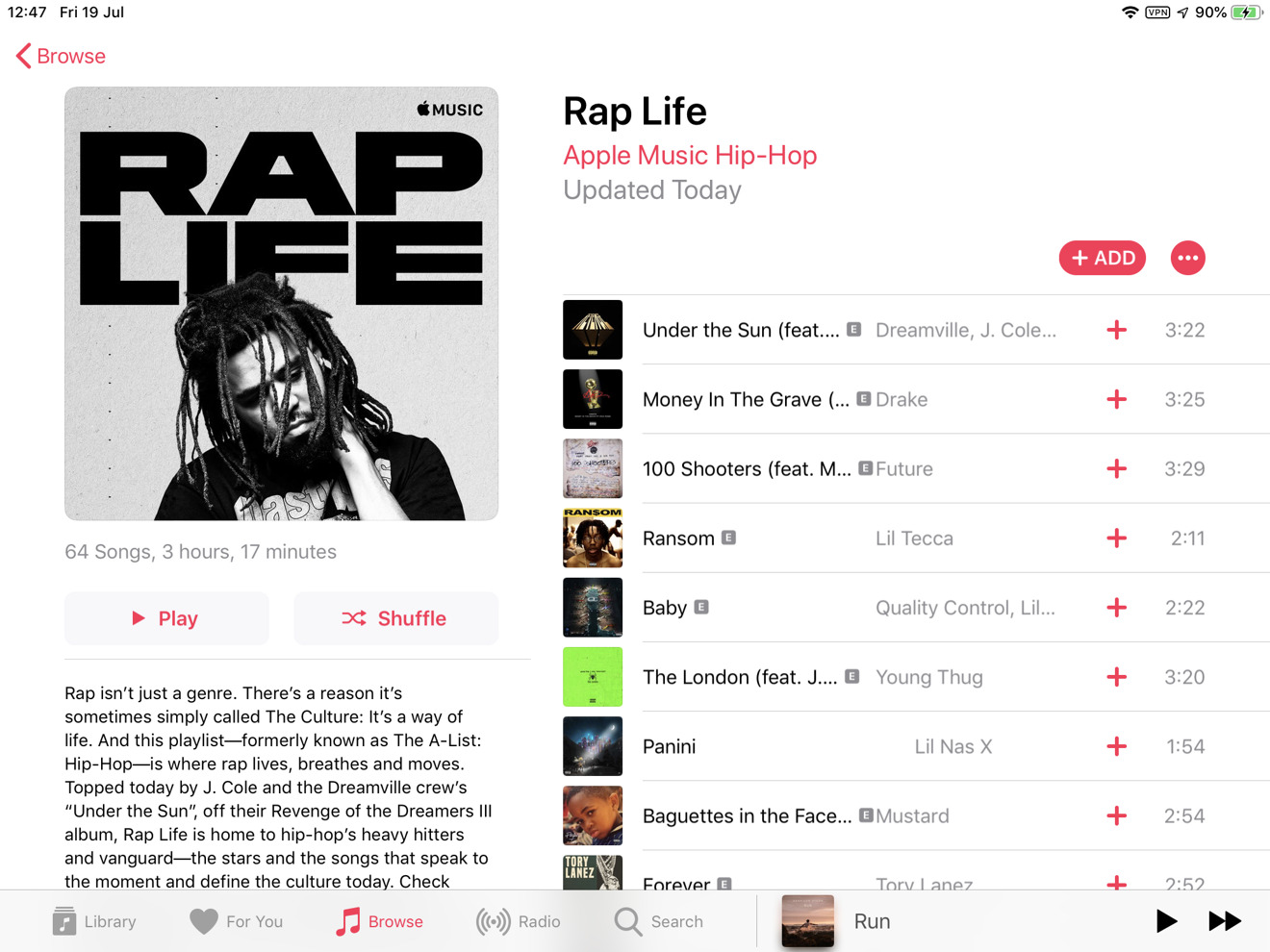 "Rap Life will update as the culture updates," Darden advises. "We will move at the speed of culture and some weeks that will be daily as new marquee material drops."
The shift in hip-hop content is likely to be in answer to similar playlists from Spotify and Amazon, titled "Rap Caviar" and "Rap Rotation" respectively. Apple Music is already leading its competitors in the genre, with high levels of engagement compared with Spotify around major hip-hop releases.