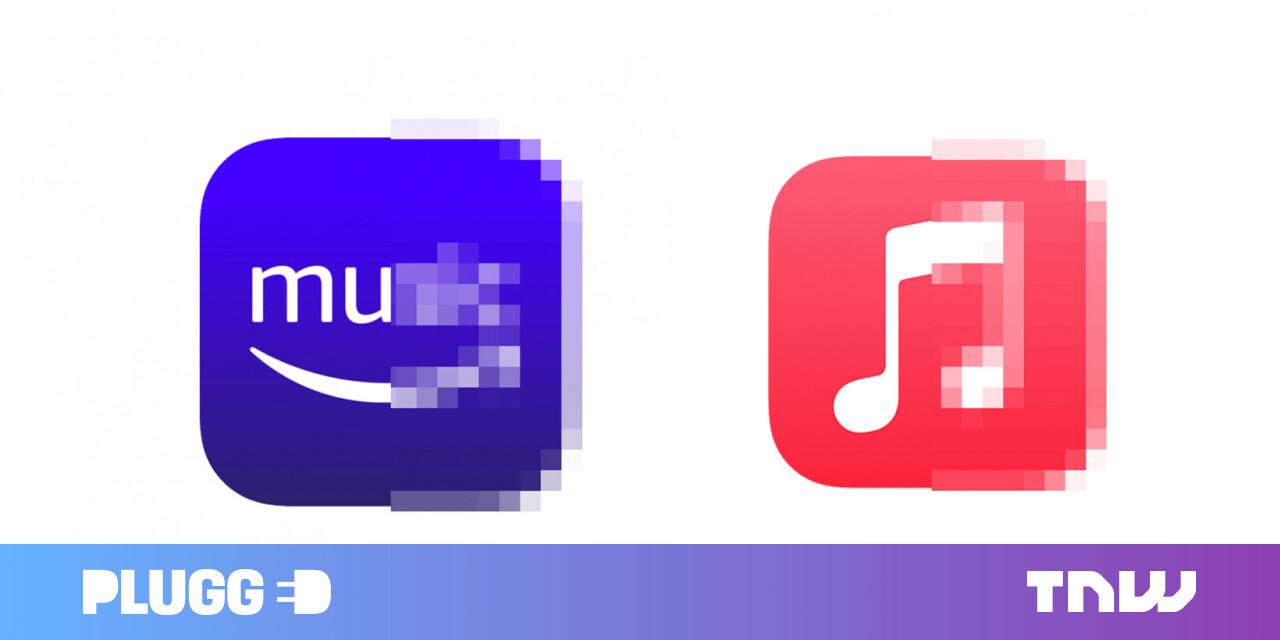 In a surprisingly coordinated announcement, both Amazon Music and Apple Music announced they were making lossless audio a free upgrade.
In two fell swoops, premium audio services like Tidal and Deezer are likely being forced to re-evaluate their pricing structure, and the folks at Spotify are likely rethinking the price of their upcoming HiFi tier.
Apple announced it was bringing lossless to Apple Music in June, starting at CD Quality (16-bit/44.1kHz) and going all the way up to 24 bit at 192 kHz. That's about as good as it gets, and it costs the same $9.99 as it ever did. Apple also announced support for Dolby Atmos and Spatial Audio, leading to far more immersive experiences than the usual stereo.
Amazon, meanwhile, revealed it would bring Amazon Music HD — its lossless tier — down to $9.99 a month, or just $7.99 a month for Prime members. It also offers music at a quality as high as 24-bit/192kHz.
It's wonderful news for audiophiles looking to save a few bucks. Lossless won't offer an audible benefit for most listeners — read this and see if you can tell the difference — but I can certainly appreciate getting more quality for the dollar.
But offering lossless at a lower price isn't all sunshine and rainbows — at least not necessarily for the artists behind the music. Despite my skepticism over the audible benefits of lossless audio, there's an argument to be made that it still deserves that premium for being quantitatively closer to the original music — for the peace of mind that no information is being lost, and that you're getting the best sound quality possible.
More importantly, it seems like a bad deal for artists. While some will surely be happy that more people get to hear their music at the highest quality, the lossless premium has traditionally been an opportunity for more revenue. Apple and Amazon could have used the upgrade tier to offer potentially earn more money per stream. I already feel like people take our modern access to unlimited music for granted, and this move seems likely to drive prices per stream in the industry further down.
To be clear, Amazon and Apple do already pay artists more per stream than other services like Spotify and YouTube, so this isn't meant as an attack on those services. Nonetheless, lossless music takes up more bandwidth and therefore costs more to stream, so I worry artists are going to end up losing money as the industry moves to streaming higher quality music with no price increase.
After all, Deezer and Qobuz lowered their prices to $15 per month (from $20) after Amazon Music HD launched at that price. Tidal stuck to its original $20 price, but it's going to have a lot of trouble staying there when everyone else is offering lossless for half the price. Likewise, it was predicted that Spotify Hifi would be priced at $15 a month, but now it seems all but certain that Spotify will choose to make it a 'free' upgrade too. I actually wonder if Spotify had an inkling such a price drop was coming, and that was the reason a price wasn't revealed alongside the announcement.
Existing audiophile-oriented streaming services will either have to bring their prices down, or offer some very compelling features to justify costing 50-100% more. But they can't really compete on the quality front anymore. It simply doesn't get better than lossless.
While consumers will benefit from the move to make lossless a 'free' upgrade, it's worth remembering that someone's going to have to pay the price. If you want to support the artists you care about, it's still worth actually buying an album from time to time, whether as a digital download or a good ol' record.
Did you know we have a newsletter all about consumer tech? It's called Plugged In – and you can subscribe to it right here.