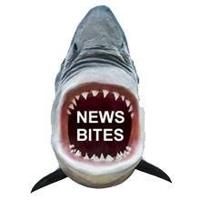 …Apple Podcasts is making a change for its Mac users. The latest software being beta-launched this month in a series of drops includes a new setting that, if activated, would limit the number of podcast episodes loaded to a desktop. It would do that by automatically deleting older episodes. The beta version of macOS Monterey 12.4 is not public yet. It is being release to developers and beta users.
…The Economist says its daily news podcast The Intelligence is now averaging 350,000 downloads per episode and it has had 400 million total downloads since its debut in Jan. 2019. The U.K.-based site tells Adweek that overall, the company's portfolio of five podcasts have had more than a billion downloads since it broke into the audio business in 2016. And revenue grew 30% in 2021, with podcast revenue reportedly making up about 11% of the company's total ad revenue. The Economist's Director of Podcasts John Prideaux told Adweek they are currently hiring more staff with plans to launch a long-form storytelling series in September.
….Amazon Music is taking its podcast business internationally. It has launched the service in Argentina, and alongside the 90 million songs and playlists, Amazon Music will also feature its Amazon Original podcasts. It says Amazon Original shows produced exclusively for Amazon Music in Spanish in Argentina will be launching in the coming months as well. The streamer also has podcasts from partners including COPESA, RDF Media, Radio Cooperativa, National Geographic, Sonoro, and TED in Argentina. Amazon Music subscriptions cost about $2.50 per month in Argentina.
…The podcast studio SALT has greenlit a new show with Repairers of the Breach, the nonprofit run by Rev. William Barber. The still-untitled podcast will feature Barber interviewing musicians and discuss songs that played a critical role in the movement for freedom and justice. It is hosted by Yara Allen, a musicologist and social justice leader. Currently in production, each episode will feature a musician who will share a song that's shaped a movement for them as they break down the anatomy of their selection. The podcast will also introduce emerging artists, which SALT says offers listeners a discovery tool to new musicians and a community to drive cultural conversations.
"One of the most important questions we ask ourselves at SALT before forming a partnership is whether or not we strongly believe something needs to exist in the world and whether it can have a positive impact," said VP Kenzi Wilbur. "This show answers both questions with a resounding yes."