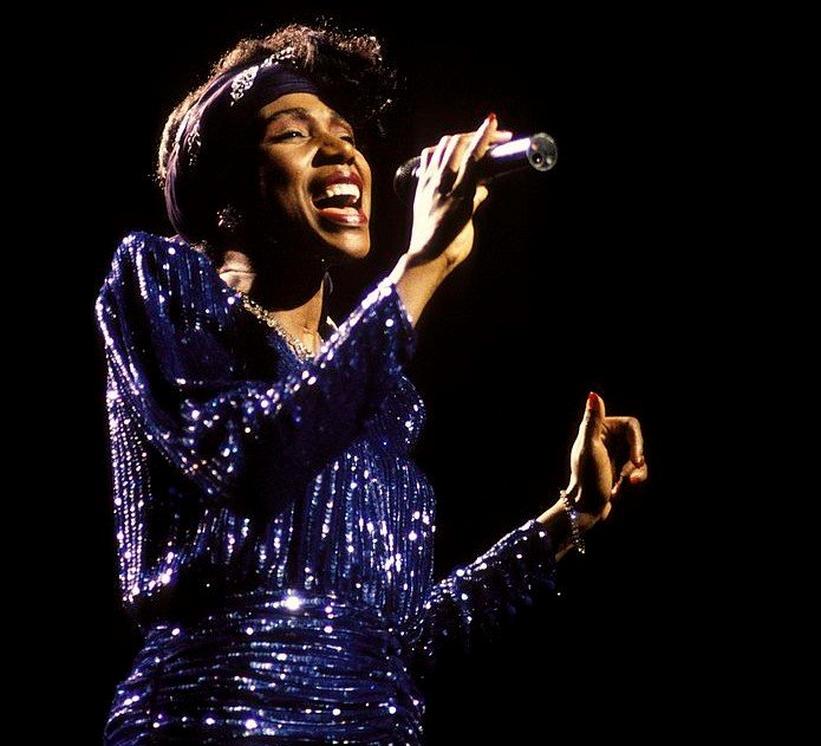 Nearly every article marking the death of singer/songwriter Syreeta Wright mentions Stevie Wonder. Sometimes it's in the first sentence, sometimes a little later, but it's always there. A reminder that for some performers, usually women, it's their relationships that make the news. Even their deaths are overshadowed by their partners.
So let's get this out of the way: Yes, Syreeta Wright was briefly married to Stevie Wonder. (Their marriage lasted between one and three years, depending on the source.) But what so many articles miss is that, when Wright died, Wonder not only lost an ex-wife and friend, but a collaborator and partner. And the world lost an artist who has been overshadowed by a very brief marriage to a very talented man.
Among Wright's contributions to Wonder's canon are "Blame It On The Sun," "I Never Dreamed You Leave in Summer" and "Think of Me As Your Soldier." Wonder understood the magnitude of Wright's talent, telling a Blues & Soul interviewer in 1970, "Syreeta has a unique ability to express exactly what I want to say with a lyric."
Wright was a poet who understood the power of a single line to heal, to break; Wonder's classic period (the time between 1971 and 1976 when Wonder released a string of near-perfect albums) would have been a lot less so without her. "Syreeta and I wrote great songs together," Wonder toldBillboard in 2004. "There is heartbreak, but on the other side of it, God didn't have to bless me by knowing her and sharing life and love."
Attempting To Make Moves In Motown
But this isn't a story about Stevie Wonder. This is a story about a girl named Syreeta Wright — who loved to write poems, who was born in Pittsburgh in 1946. "I was always writing little embarrassing poems as a child," she told Women's Wear Daily (WWD) in 1974. She started singing around age four and as a teenager, moved to one of the epicenters of soul and R&B — Detroit. That's where Motown was, after all. And Motown was making stars. "[Songwriter and producer] Brian Holland got everything started for me. I think I was with the company for a month and I called 'round saying 'What are you going to do for me?'" she told Black Music in 1974.
Motown could be like that: Rosters spilling over with talent, but locked into a system that could often forget them and underuse them. Many albums sat unreleased, and those artists were at a loss for how to move their careers forward. Wright was no different. "I bothered [Holland] every day until he said I want you to come down, we have some material I want you to listen to."
In 1967, Wright finally got the chance to record her first single for the label, written by Holland along with songwriting duo Ashford and Simpson "I Can't Give Back the Love I Feel for You." "When I recorded 'I Can't Give' it was really funny because I was so scared," she told Black Music. "They handed me a set of earphones and to me the whole atmosphere was so cold, I mean just sterile."
Yet her voice is not sterile. While there's a hesitation in the song, Wright's voice shines with a kind of soft warmth; it was going to take the right material and a little time to bring that out. The record also came out with the name Rita Wright on the label, another sign that this wasn't quite her, not yet. "[Motown] said no one would be able to remember Syreeta. More likely, they couldn't pronounce it themselves," she told WWD.
The record never really found its audience in the US, something that would come up again and again in Wright's Motown career. Crafting a distinct sound is something the company was known for, but not every artist fit that mold — or even wanted to. By the mid '70s, artists such as Wonder and Marvin Gaye were releasing albums that told a story, and Wright's early work may have suffered by being part of the quest for a hit single.
Moving Forward, And Never Imitating
Despite the lack of response to her release, Wright stayed on with the label as a secretary in the arranging department, and was also an on-call singer who provided backing vocals for other Motown artists. But this wasn't the career she wanted, and not the art she was interested in making.
"I was set aside as some sort of Diana Ross wastebasket," she continued to WWD. The Diana Ross comparisons were so heavy, that as Mary Wilson wrote in Dreamgirl: My Life as a Supreme, Wright was considered as a replacement for Ross when she left the Supremes. Billboard even announced her as the group's newest member in a 1969 article, calling her the "virtually unknown Rita Wright." But as Wilson explains, "Because [her] style and voice were similar to Diane's [sic], she seemed an obvious choice to Motown."
Obvious, maybe, but wanted, not so much. "Everyone knew that Syreeta wanted a solo career," Wilson continued. "And I refused to bring in someone who saw the Supremes as a stepping stone."
Syreeta didn't want to be the next Diana — or the next anyone. She wanted a unique style, one that she could claim as her own. "Don't go grabbing for other styles," she told WWD. "Shape your own so that no one can ever say 'Hey, she sounds just like Diana-Aretha-what's-her-name.'"
"I Can't Give" was "a hip record," Wright told Soul in 1975, "but the style was all wrong."
Finding Herself In Song
Even at Motown, Wright was still writing poems waiting for the chance to be herself. She shared some of her poetry with Wonder, something that signaled a real change in their relationship, she told Soul. "My poetry is something very private. And when I share it with someone that means they are very special to me. I shared it with Stevie and he liked it."
Wonder asked Wright if he could set some of it to music, and to help him with a song he was working on. The result was her first hit song, "Signed Sealed Delivered (I'm Yours)," co-written with Wonder, Lee Garrett, and Lula Mae Hardaway from Wonder's 1970 album, Signed, Sealed & Delivered.
"You just don't know what it's like when some of your scribbling becomes part of a 2 million record hit," she told WWD. The song would also earn Wright her first (and only) GRAMMY nomination.
Wonder and Wright began working as writing partners, with her lyrics providing the shape of what would be known as his great period. The first in the series of his newfound artistic independence was 1971's Where I'm Coming From. "We wrote all the songs (nine of them) on Where I'm Coming From," she told Black Music. "I also did the lyrics on quite a few of the things on Music Of My Mind."
While her songwriting was exquisite, Mary Wilson was absolutely right about Syreeta: she wanted to be a solo artist. She'd get another try, this time as Syreeta, with her 1972 self-titled album. But much like the songs of her Rita years, the album didn't make much of a splash. "I don't know why, but the company never really got behind that first album." Wright told Blues & Soul in 1974.
The pair would try again with the 1974 release of Stevie Wonder Presents Syreeta, which, unlike her first album, features more of Syreeta's writing, and a more defined point-of-view. "I like the second because there are love stories behind every song and I worked a lot closer with the overall thing," Wright told Black Music. But even with Wonder's support, the album failed to do what Wright had hoped.
In a 1980 interview with Blues & Soul, Wright said her partnership with Wonder left her , "too restricted, but I guess that was simply his way of being protective," she said. "But the product always finished up sounding like a Stevie Wonder record, with me as an extra."
Though she'd continue to work with Wonder throughout the '70s, she scored her first hit with another collaborator— Billy Preston— on their 1979 single "With You I'm Born Again."
Wright kept creating for the rest of her unfortunately short life, releasing nine albums and becoming an in-demand backing singer for artists like George Harrison, Michael Bolton, and Quincy Jones. She also worked with Wonder from time to time. When she died in 2004 at the age of 57, she left behind a body of work that, while expansive and beautiful, never quite fulfilled all of the promise that went into creating it.
But like so many hidden musical treasures, Wright's impact can also be measured by those she inspired. British soul singer Omar, with whom Wright collaborated in 1997, told the Mirror that working with Syreeta fulfilled a lifelong dream: "Syreeta is a woman who made me cry. I love her voice so much."
Solange included Wright as one the motivators for exploring her falsetto. "I loved Syreeta Wright and really identified with a few of her songs that she and Stevie Wonder did," she said in 2017. "She was saying some really tough s***, but the tone of her voice was so sweet that you could actually hear her more clearly."
Despite the acclaim that didn't always come during her lifetime, Wright found her way, her sound, her voice. "I think that it's very important to know what you're singing about and believe in it," she told Blues & Soul in 1977. "Your music should be a reflection of yourself, whatever that is." Hear Syreeta Wright's reflections of self with these six songs: