Finally, soon, we might get to experience music outside of our headphones. As vaccines are rolled out worldwide, artists are beginning to announce tentative tour dates and the idea of dancing to a DJ set feels increasingly within reach. There's optimism in the air and many of this spring's best albums have felt informed not just by the trying year we've all faced, but by the prospect of a future less lonely and dire.
Albums like BROCKHAMPTON's Roadrunner: New Light, New Machine and Georgia Anne Muldrow's VWETO III are inspired by the period of intense personal reflection that many of us are coming out of, and the excitement at being in the world with a renewed sense of focus and gratitude. They're records to listen to as you reconnect and re-engage, offering unflinching lyrics and blending sounds in fresh ways.
This season also heralds the arrival of promising new faces, from the self-deprecating wit of girl in red's if i could make it all go quiet to the daring genre jumprope of Paris Texas' BOY ANONYMOUS. Young talents who spent the last year with little to do besides write and record are sharing the fruits of their labour, and we're pleased to see it.
Here, we've rounded up the best records of spring 2021 that you need to hear right now.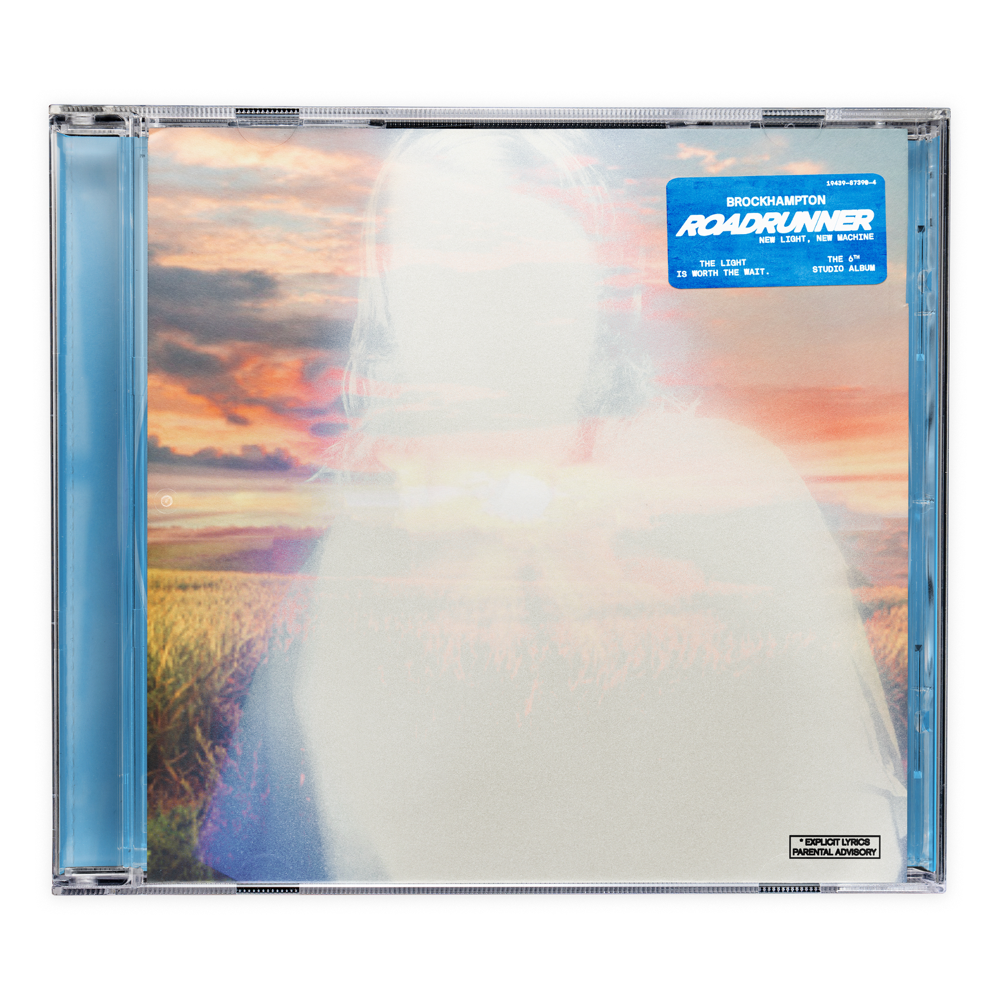 BROCKHAMPTON, Roadrunner: New Light, New Machine (April 9)
It doesn't matter how many members are in your group — putting out five studio albums in two years will drain your battery. A relatively quiet, restorative 2020 set the stage for BROCKHAMPTON's Roadrunner: New Light, New Machine, a spirited record that avoids the stuffed-to-the-gills tendencies of their lesser projects and renews the group's focus.
"It felt like it was a great time to really do the things we wanted to do, like a reset," Romil Hemnani told i-D. "It felt like I was making an album for the first time all over again."
While the project boasts some of the best tender songs the group has penned in a while, including the stunning Joba showcase "WHAT'S THE OCCASION?", Roadrunner might be the group's best pure hip-hop record in recent years. There's a West Coast gangsta rap freneticism to "BUZZCUT," a haunting Joba verse about his father's suicide on "THE LIGHT," and an excellent Isaac Hayes sample on "CHAIN ON," which gives the track an early 90s East Coast energy even before the Wu-Tang Clan sample kicks in.
Some of the album's best verses come from SoGone SoFlexy, a Texas rapper and signee to Kevin and Romil's Video Store label. Sounding like the country cousin of the gruff Griselda rappers, his verses on "WINDOWS" and "COUNT ON ME" offer ballast against the lofty hooks by Jabari Manwa, one of the internal breakout stars of Roadrunner.
Comments made by Kevin and other members indicate that the next BROCKHAMPTON record may well be their last, but Roadrunner proves that there is still fresh life in their formula, should they change their minds.
"We've always kind of felt a little separated from everyone else," Romil said. "But I feel like with this album we're starting to figure out a way where people can come to us and view the world through our eyes and it will make sense."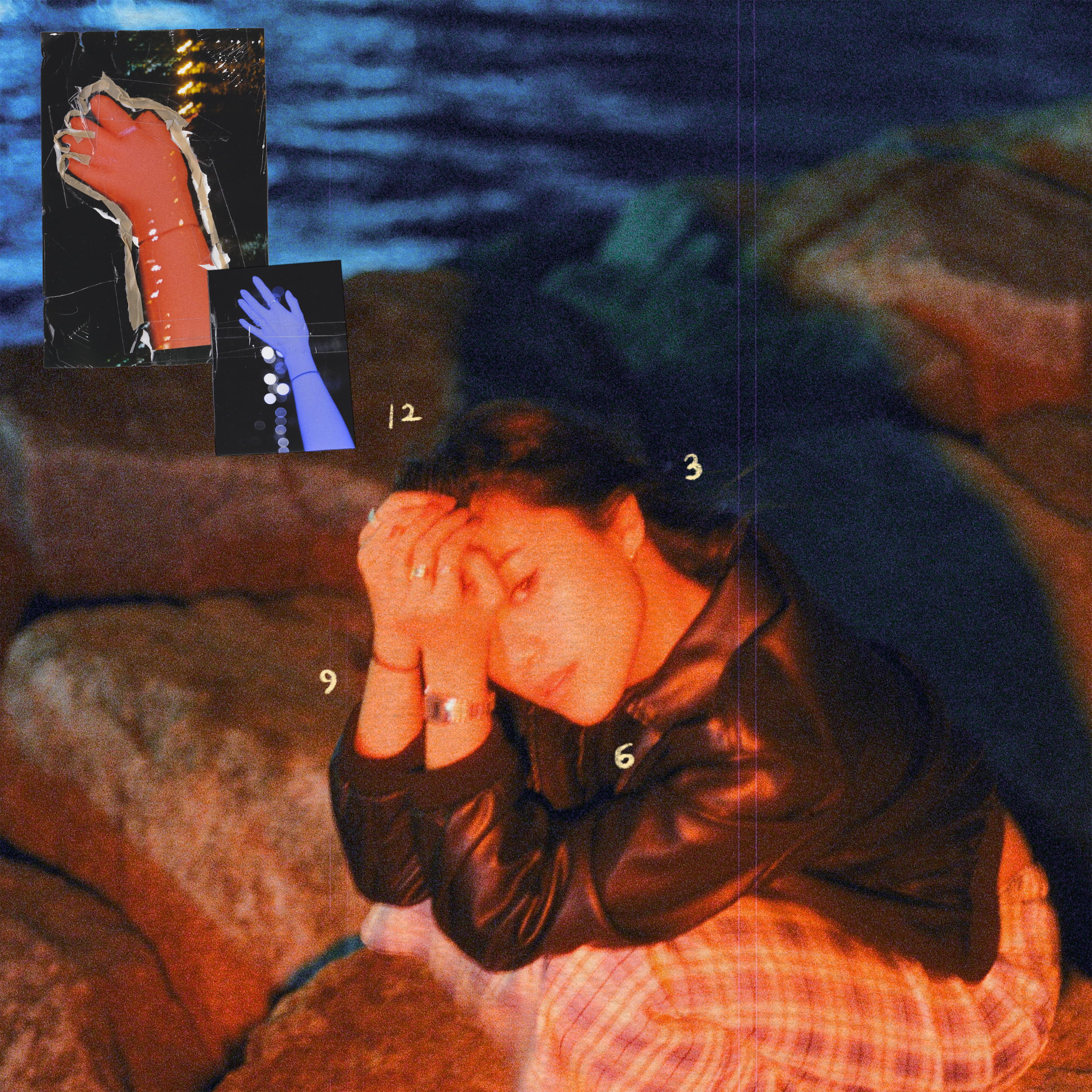 cehryl, Time Machine (April 9)
The latest in a lineage of talented musicians who blend the sweet melodies and candid lyrics of 90s singer-songwriters with the alluring flourishes of modern studio magic, it's apt that cehryl's new EP is titled Time Machine. The Hong Kong artist, who came up on a diet of Cantonese and English pop, lets her songs unfold slowly and deliberately, establishing real emotional stakes along the way.
An easy early highlight is the dusky "Philadelphia", an ode to the wax and wane of youthful friendships told through vivid vignettes about long phone calls with bad reception and reckless dives into icy water. There's a similar reverie quality to "Paprika" and "outside the party, inside the dream", both of which feature fleet-fingered, atmospheric guitar work.
"A lot of the songs are attempts to crystallise a moment with people/places/feelings I loved. I think all the songs I'll ever write will be time machines, actually," cehryl told Atwood Magazine. So far, everywhere she's taken listeners has been a worthwhile journey and cehryl's just getting started.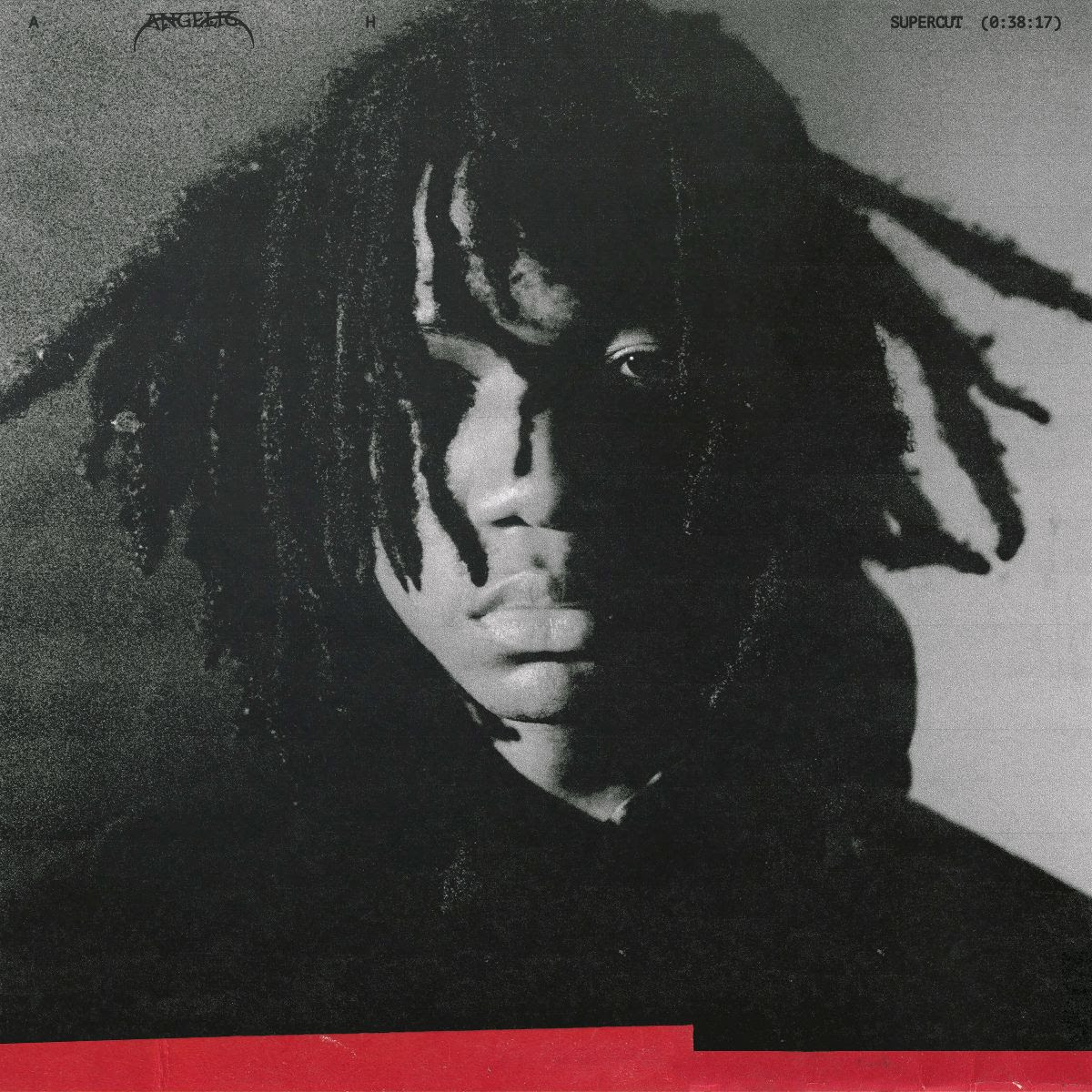 Kenny Mason, Angelic Hoodrat: Supercut (April 16)
Atlanta's Kenny Mason speaks hip-hop and alternative rock with the ease of a child who grew up in a bilingual household. Whether he's rapping rapidly on "Rih" or auto-crooning through the acoustic opening of "Breathe Again," it never feels like Kenny is putting on airs or choosing a specific sound for commercial or clout purposes.
Angelic Hoodrat: Supercut, which consolidates standout recent singles like the woozy, gothic "Partments", with new tracks and features from Ambar Lucid, Denzel Curry and Freddie Gibbs, is another showcase of Kenny as a humble auteur. From the myriad of canine references to the continued exploration of duality — as implied by the album's title — Kenny always seems to have the bigger picture in mind.
At his best, Kenny raps with speedy, precise flows that never seem out of control for a second. His best performance comes on "Pup", where he throws out internal rhymes that deserve a colour-coded breakdown.
"You think you talented, I wanna challenge it / I wanna feast on that flesh like I'm famishin' / I want a threesome to see, can I balance it? / I'm in the three but I'm straight out of Campbellton," he says.
From his dual genre proficiency to the yin-yang theme of his first projects, Kenny Mason has shown he can balance two concepts quite masterfully, and it wouldn't be a surprise if he ups the count on future releases.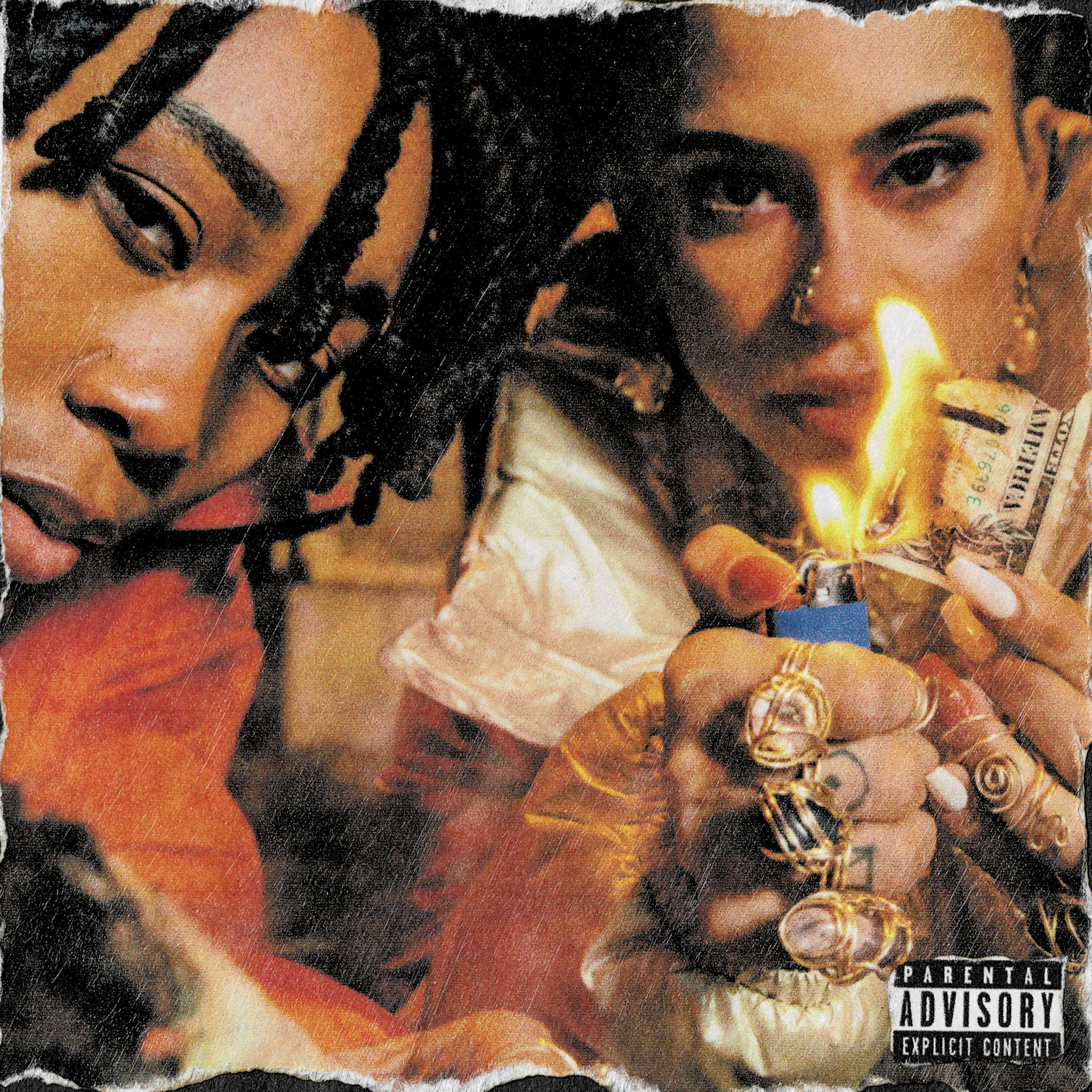 Mother Nature, SZNZ (April 20)
In years past, there been a stereotype around rapper-activists or rapper-educators that their music was too self-serious to be as enjoyable as the work of more carefree peers. Artists like Noname have helped to erode that false dichotomy, and fellow Chicago rhymers Mother Nature further the mission with their high-octane SZNZ mixtape.
Rappers Klevah and TRUTH, who founded the rap-focused nonprofit community organisation The Miseducation of HipHop, are cut from the cloth of classic MC tandems. They're exceptionally malleable, as proven by their ability to ride the menacing 808s of "GOOFIEZ" as comfortably as they do the more singsong "BIG WHEELZ", which features frank lyrics about adversity delivered in bouncy, melodic cadences.
"You ain't never grew from the dirt / Just to still get hurt / Felt ashamed but you still knew ya worth," they proclaim on the hook.
Klevah and TRUTH have clearly found an ideal collaborator in BoatHouse, who produced the entirety of SZNZ. He laces the duo with everything from punk guitars on "ANTISOCIAL" to swelling soul samples on "HANDZOFF". Chicago hip-hop can sometimes be defined by micro scenes (i.e. drill or jazz rap), but Mother Nature is quite clearly making songs for everyone to enjoy.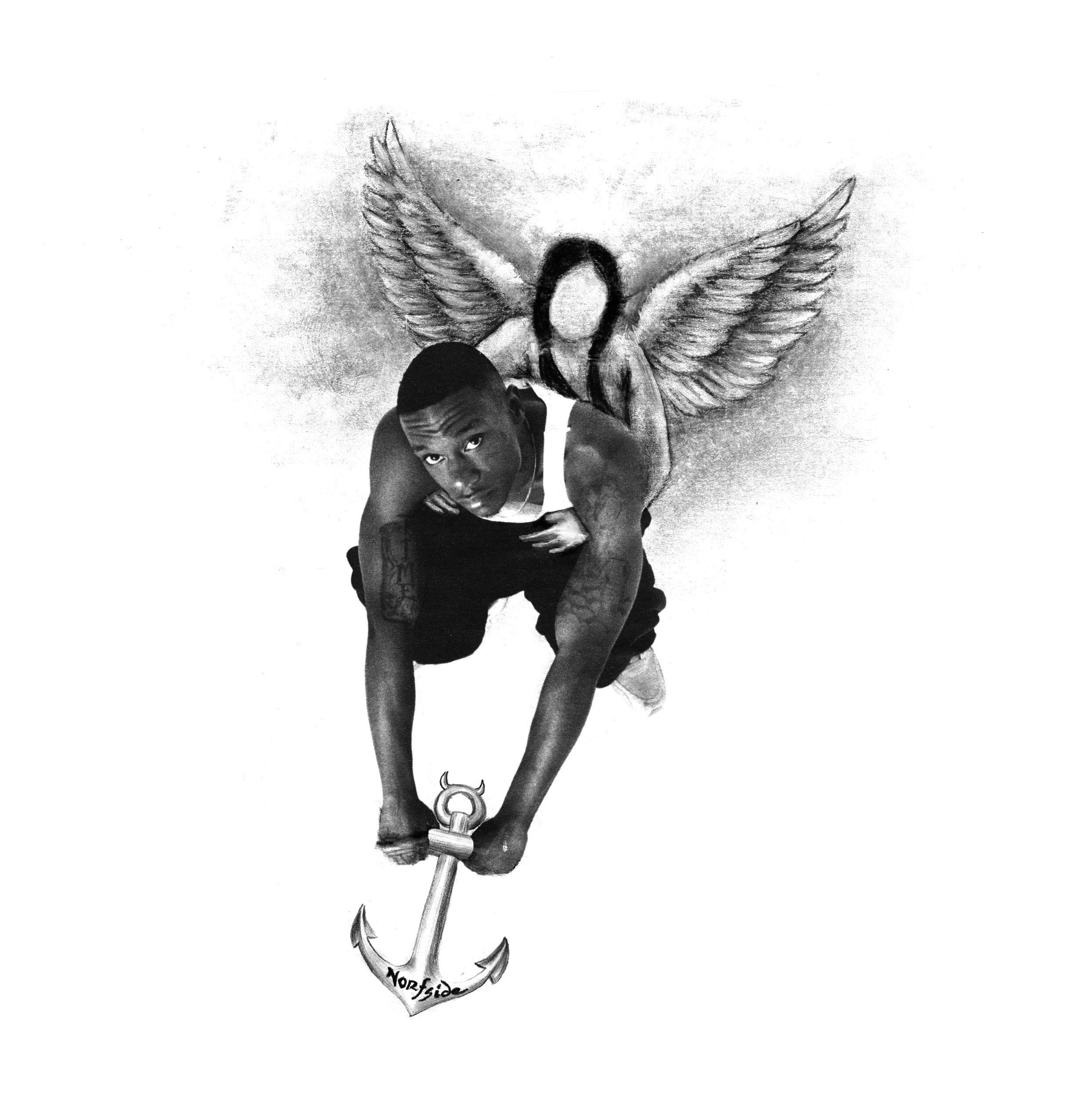 Huey Briss, GRACE PARK LEGEND (April 23)
There's a special pace to great Los Angeles rappers, one that Huey Briss demonstrates on the best moments of his new record GRACE PARK LEGEND. On the album's title track, he's a deity-like presence, looking back on his upbringing in Long Beach, telling a harrowing story of a shooting at his high school caused by the actions of two hard-headed brothers.
"My pops heard about a n*gga and he called me and said / 'The streets'll only have you up in jail or be dead' / Thought about it for days, couldn't even get sleep / But it's just another day of the week," he says.
Like California peers Dom Kennedy and Casey Veggies, Huey is perpetually cool and never rattled — whether he's preoccupied with visions of success on "Huey Briss is Happy" or dispensing existential wisdom on "Write Wrongz". Nikobeats provides Huey with fitting soundscapes, all springy drums, hazy synths and smoked-out soul flips that he glides over like freshly-paved streets.
"Watching all my peers take charge of they careers / We've all been at it for years, now we're finally here," Huey raps on "Helicopter Pads", and while he isn't one of the biggest names LA has birthed, GRACE PARK LEGEND proves that he's right to keep doing things on his terms.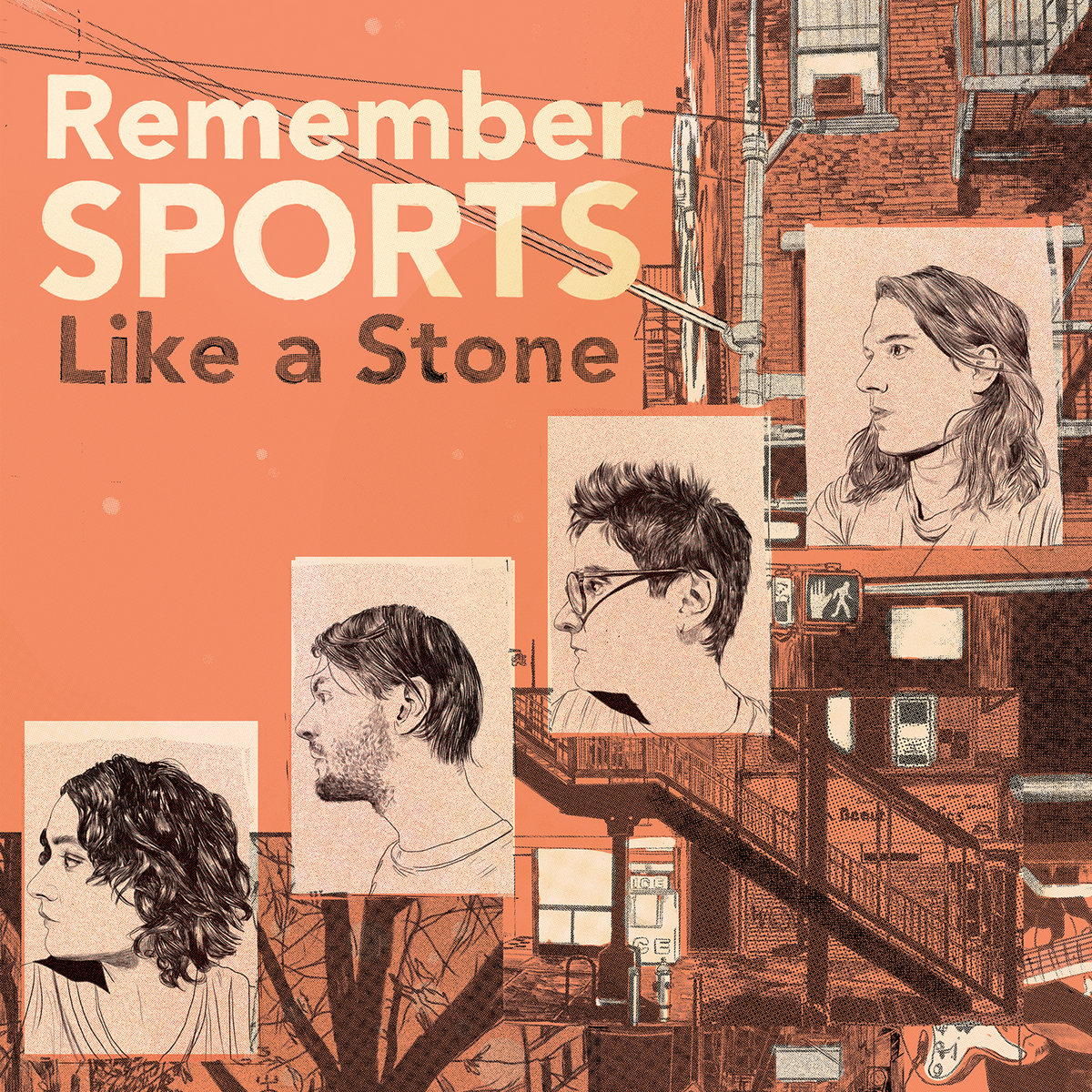 Remember Sports, Like a Stone (April 23)
Albums don't often get off to better starts than Like a Stone. Two snare pounds from drummer Connor Perry trigger a rollicking lead guitar riff from Jack Washburn, which quickly gives way to Catherine Dwyer's rumbling bassline and Carmen Perry's poignant verse about love, anxiety and shuffling the deck chairs on the Titanic.
Remember Sports' fourth album — their third on indie powerhouse label Father/Daughter — is quite likely their best. The quartet has never sounded tighter, or, more accurately, looser, as Like a Stone features the members swapping instruments and rewriting roles, leading to a more dynamic and varied listening experience. Their track sequencing remains unimpeachable, and the flow of "Pinky Ring" into the short and sweet "Coffee Machine" (the Philly indie rock version of Frank Ocean's "Fertilizer"), followed by anti-nostalgia anthem "Sentimentality" is one of the best opening runs on any 2021 LP.
Pitchfork once described hearing Hop Along singer Frances Quinlan's vocal as "like watching someone rip a gnarly run in their black tights," and that same brilliantly visceral description can be applied to Carmen's voice on the slow-rolling ballad "Materialistic," and the record's resilient title track. "So I put myself together again / 'Cause I found out I'm worth saving / I didn't know that 'til the day I met you," she sings.
Now, nearly a decade into the band's existence, Remember Sports has never sounded more cohesive or creatively engaged than they do here on Like a Stone.
girl in red, if i could make it go quiet (April 30)
A lot has changed for girl in red's Marie Ulven since she became a bona fide indie star in 2018 with sweet, self-effacing love songs like "i wanna be your girlfriend". Marie takes stock of the sold-out tours, romantic foibles and mental health diagnoses that have shaped her late teens and early 20s on if i could make it go quiet, an album that rewards girl in red diehards while providing an ideal entry point for newcomers.
"Down to Times Square in the rain / There's a billboard with my face / It's so weird how things have changed / Think about it every day," she sings on "hornylovesickmess," a frank look at how fame has impacted her life and coloured her interpersonal relationships for the worse.
On the album opener, "Serotonin", Marie replicates the feeling of her OCD-induced intrusive thoughts with frenetic, jagged verses. "I get intrusive thoughts like cutting my hands off / Like jumping in front of a bus / Like how do I make this stop," she laments.
Produced largely by Marie and her frequent collaborator Matias Tellez, if i could make it go quiet proves that girl in red wasn't using the lo-fi sound as a crutch in the early days. "You Stupid Bitch" is a brash indie rock dance song in the vein of The Rapture or Yeah Yeah Yeahs, while "." is a gossamer, sad pop tune with gentle, reverberating guitar.
In a few short years, girl in red has become a seminal artist for Gen Z, and particularly queer young people who have used her music as a shorthand for finding community and kindred spirits. On if i could make it go quiet, Marie illustrates why she's risen to such a vaunted position in the crowded field of young singer-songwriters.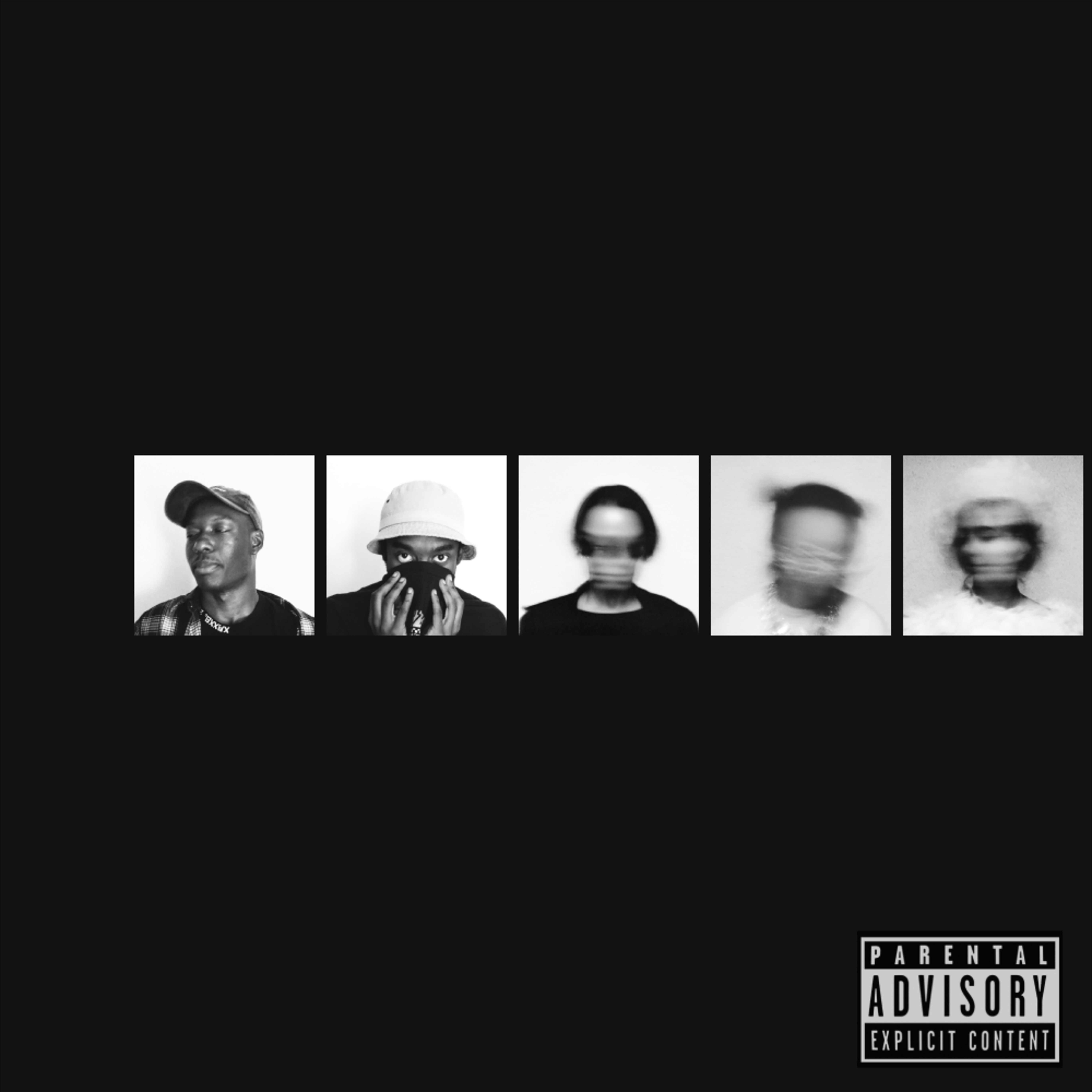 Paris Texas, BOY ANONYMOUS (May 14)
After one listen to Paris Texas' BOY ANONYMOUS, you'd be forgiven for thinking the group's number of members is closer to BROCKHAMPTON than, say, UGK. The LA pair of Louie Pastel and Felix throws a ton at the wall in terms of vocal delivery, subject matter, musicality — and quite a lot of it sticks.
On "PACK 4 DA LOW" they're menacing, schoolyard bullies dropping taunts about your mom and lewd, but surprisingly thorough Futurama sex jokes. But the tone shifts drastically on the very next song, where the duo is breathing a sigh of relief after narrowly skirting an untimely demise.
"Almost got hit twice today / Fuck a close call, I'm okay / I've seen better days / Driving on the interstate / Head against that windowpane / Trying to get away," Felix sings on "BETTER DAYS".
Early single "SITUATIONS" proves just how far left Paris Texas can go. At different points, the song recalls MGMT, Miguel and even Kid Cudi on Felix's verse. It's trippy in a way that is definitely on-trend for 2021, but doesn't feel overly deliberate.
At times, BOY ANONYMOUS feels more driven by vibe and aesthetic than lyrics — the frank, autobiographical rapping on "HEAVY METAL" is a highlight — but the world Paris Texas has created is bizarre and beguiling much like the 1984 cult classic with which they share a name.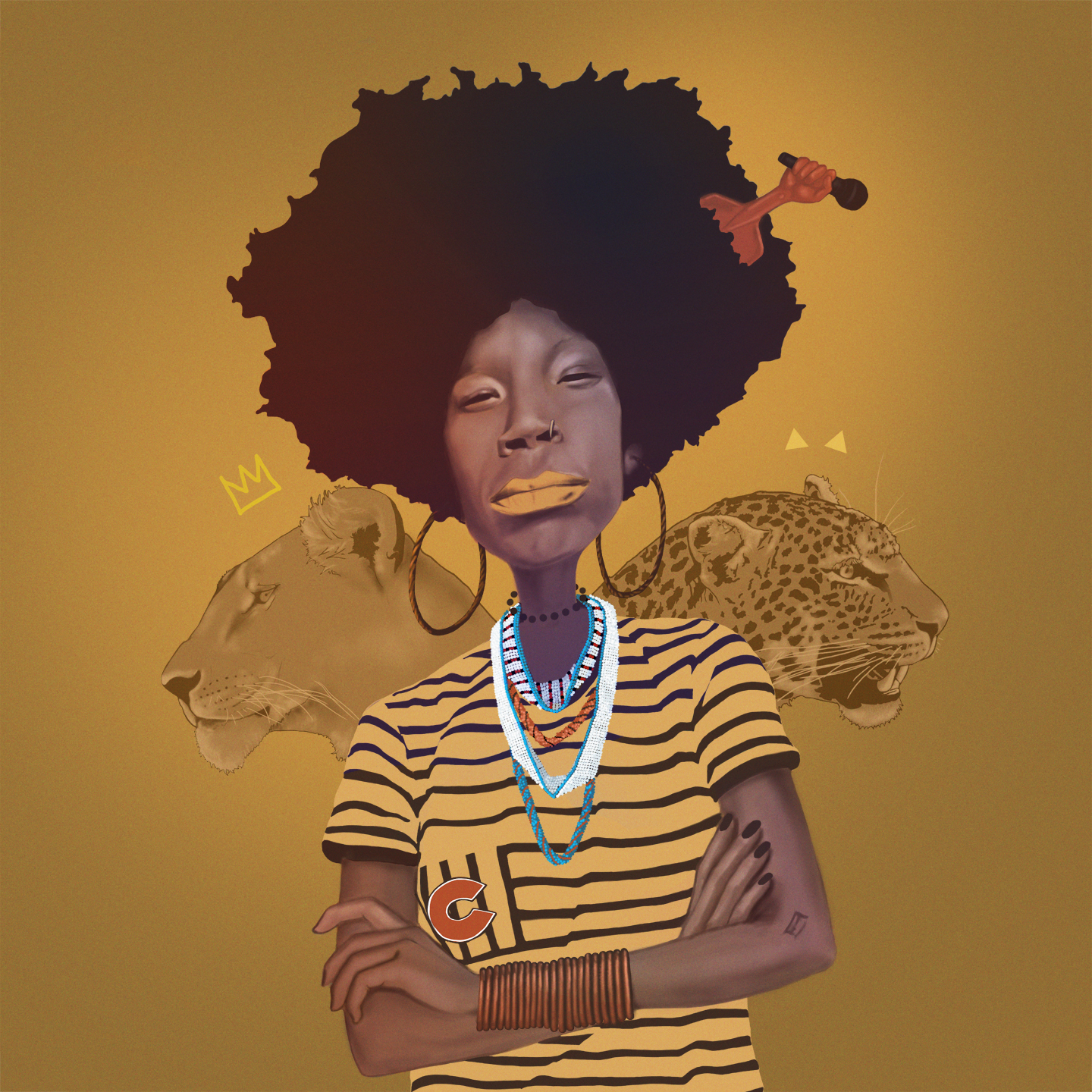 Georgia Anne Muldrow, VWETO III (May 21)
During her 15-year career, Georgia Anne Muldrow has proven to be a skeleton key-type songwriter and producer, an artist for whom no goal seems unreachable. For her latest record, VWETO III, the Grammy nominee sought to make something "intended for movement" and celebrate a return to the world following the kind of "long introspective period" many of us have endured since early last year.
And there's plenty on VWETO III that'll inspire you to shake off the cobwebs and put yourself in motion: from the galloping funk of "Passin Ooout!" where the shark-like bassline is never at rest, to the menacing old school hip-hop ode "Throwback Baps".
Many predominantly instrumental albums rely on locking you into that kind of "lofi beats to study/relax to" hypnotic groove, but Georgia demands your attention always. Each song unfurls in a surprising way. "Unforgettable" starts off like 80s new wave but morphs into something that sounds like an indie Gap Band cover. The celestial jazz of "Mufaro's Garden" gives way to a searing synth-and-woodwind outro.
From pioneering the term "woke" on Erykah Badu's "Master Teacher" to her heady update of Denzel Curry and Kenny Beats' "Track07", Georgia has been a crucial collaborator in helping others bring their ideas to life in bold fashion. But VWETO III proves that you should never forget for a second she can easily move you on her own.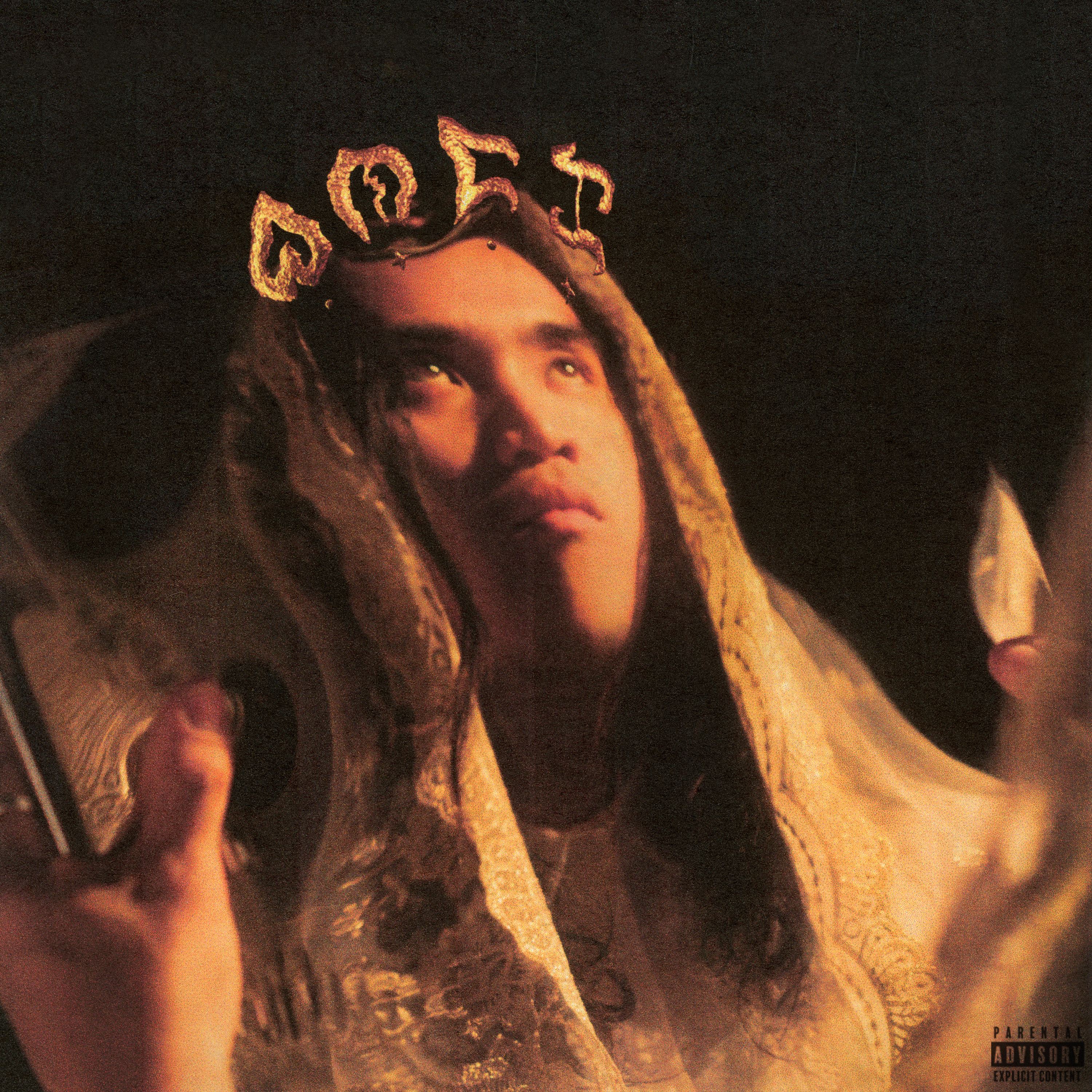 Lecx Stacy, BUNDOK (May 27)
As a multi-hyphenate musician and the American child of Filipino immigrants, Lecx Stacy knows how to exist in multiple worlds at once. BUNDOK, his first full project, explores ideas around family, identity and trauma, through a myriad of musical lenses (think of them like the varied animation styles of Spider-Man: Into the Spider-Verse). Sometimes, that means skittering, industrial electronica, such as "CRYING WITH GHOSTS", while at other moments Lecx traffics in brash guitar punk on "SUCH".
The opening track features Lecx's father speaking in Tagalog atop plaintive piano, but the tone shifts quickly on "PAPAYA", a song about the perils of assimilation. It begins slow and sombre before hitting fifth gear, Lecx snarling the same lyrics he whispered at first.
"I tried to wash my face but I feel like the dirt don't go away / My heart still hurts from the pain that we felt from yesterday," he sings.
Most first projects are about getting to know an artist, but Lecx's busy tackling historical evils like colonisation and racism. Along the way, we get a sense of him as a highly ambitious musician who never seems in danger of running low on passion.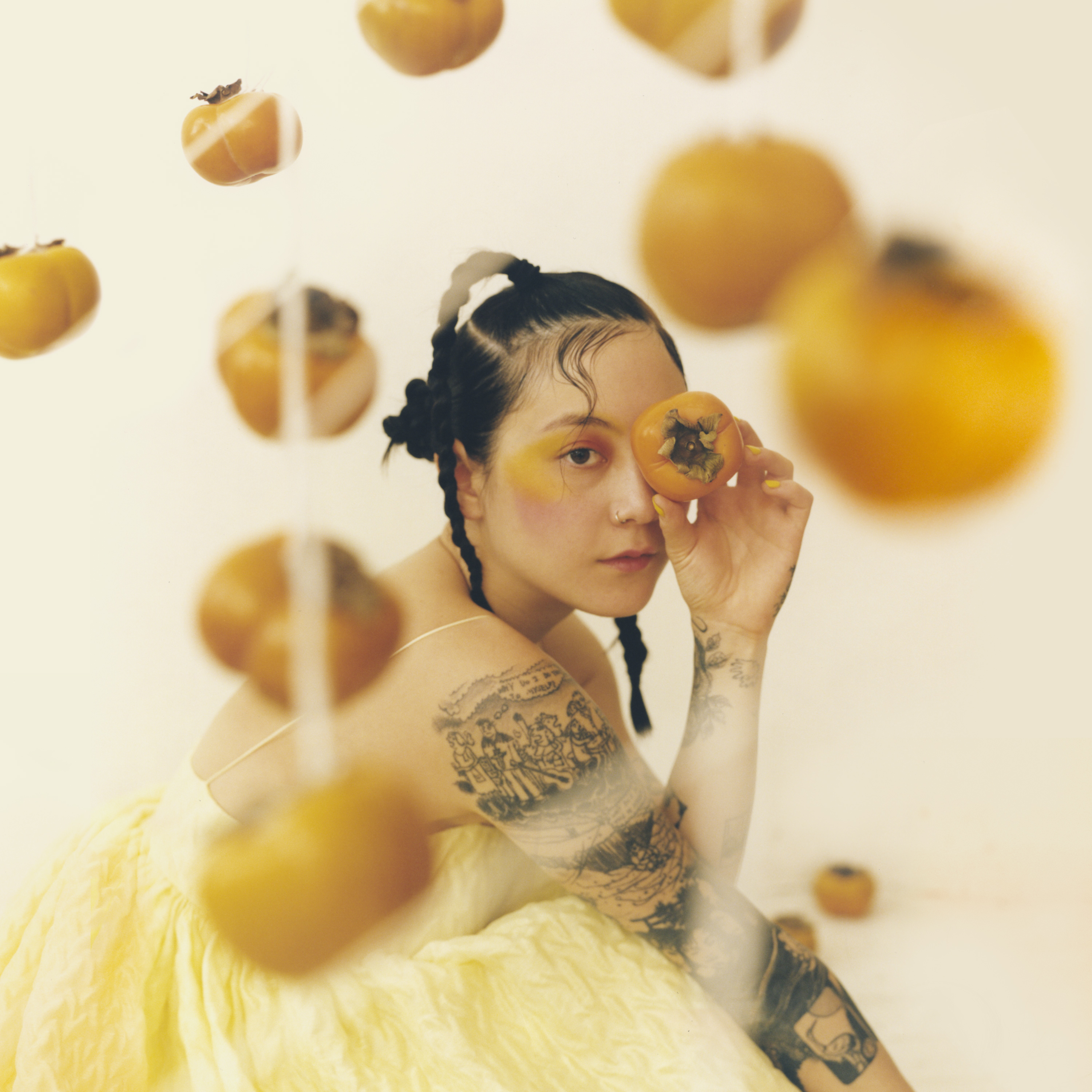 Japanese Breakfast, Jubilee (June 4)
Between her acclaimed memoir, Crying in H Mart, on food and the Korean American experience, and the splendid new album Jubilee, Japanese Breakfast's Michelle Zauner is poised to be one of summer 2021's defining figures. Since 2016's Psychopomp, each Japanese Breakfast album has felt like watching an auteur film director go from Sundance standout to perennial Oscar favourite, expanding her skillset, tools and creative vocabulary with each successive release.
Jubilee is broader and bigger than 2017's breakthrough Soft Sounds From Another Planet. On "Kokomo, IN", Michelle channels the languid pace and slide guitar of surf rock, blending it with cinematic strings to create something that would make the Beach Boys proud. Lead single "Be Sweet", features a grooving bassline and glitzy synth chords that shimmer, and even an understated song like "Savage Good Boy" concludes with swooping prog rock guitars. Japanese Breakfast's music has always transcended the sad indie artist stereotype, but it's thrilling to hear her have this much fun in this many different ways.
"I knew that Jubilee was an album about joy and that the colour palette was very warm and very yellow and maybe orange," Michelle told i-D. "I feel like my narrative has very much become someone who writes about grief and trauma and suffering; so I wanted to sort of surprise people with an album about joy".
Crying in H Mart will 100% bring the tears, but thankfully Michelle gave us the perfect pick-me-up in the form of Jubilee.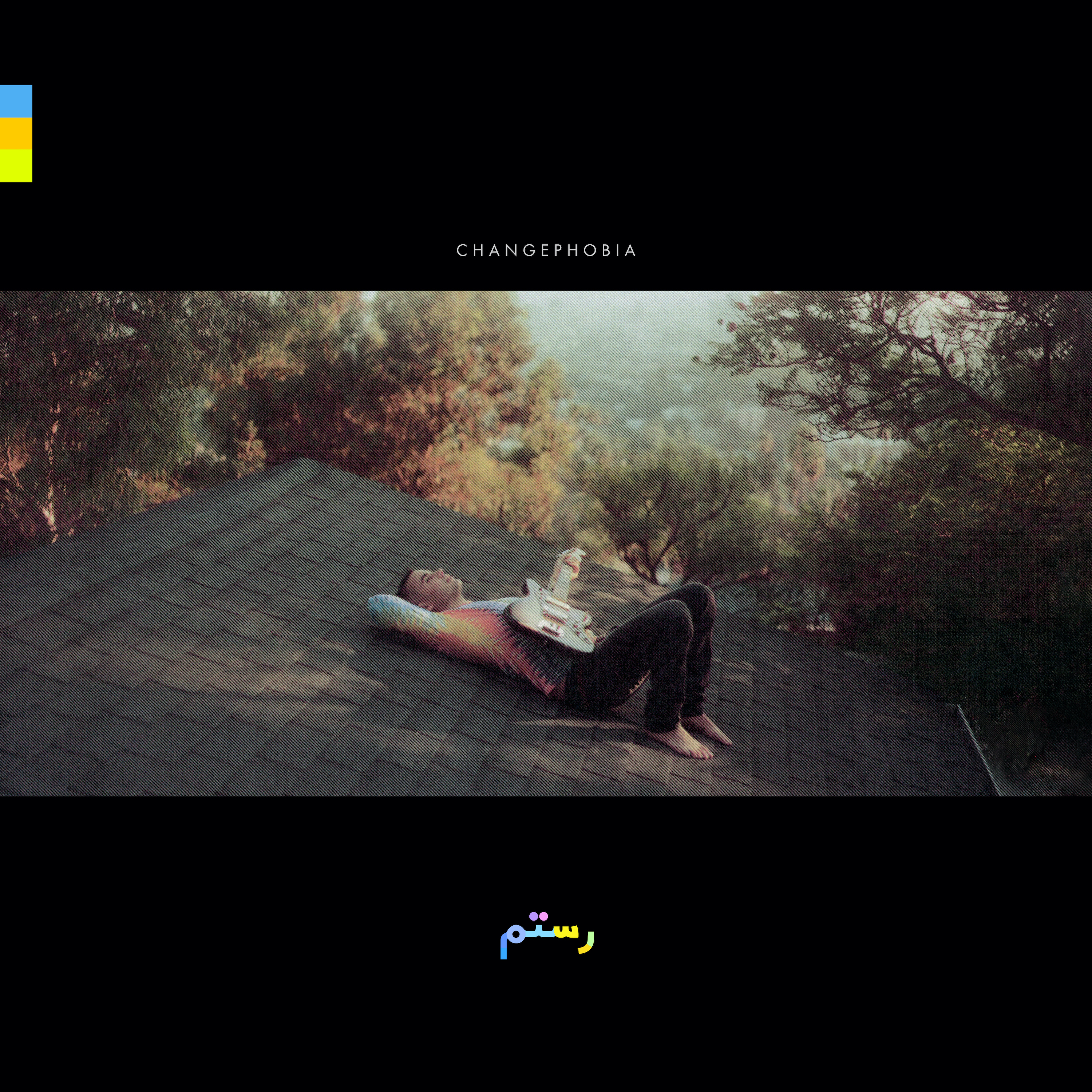 Rostam, Changephobia (June 4)
Change is scary, and given Rostam's past success, it would be reasonable for him not to tweak the formula on his second solo LP. But Changephobia's ornate, lattice-like songs feature both brand new components and winning tweaks on what he does best. There's the slow-cooking jazz of "Bio18", where what would in the past have been a quintessentially Rostam string part is performed by a velvety saxophone. Then you have the bright, fuzzed out "4Runner" and the jam band-adjacent "These Kids We Knew", a surprisingly effervescent track about the perils of climate change.
Like Rostam's best work with Vampire Weekend — and as a producer for Clairo and Haim — Changephobia is filled with subtle production flourishes that jump out with each additional listen. The hypnotic way the drums on "To Communicate" punch through the song's mix is profoundly satisfying, and the digital quiver he puts on his voice on "Kinney" actually makes Rostam sound more human, not less.
The unknown can be frightening, a concept Rostam explores frequently on an album that seems engineered to get him outside of his comfort zone. If only we were all as good at trying new things as him.